Frankeigh von der burg Austerlitz TKN BCAT CAT FITB OFA
Health:
Hips: OFA Good GS-103743G32M-VPI
Cardiac: OFA Normal GS-CA2163/32M/P-VPI
Dentition: OFA Normal GS-DE592/32-VPI
DM: Embark Homozygous Normal (N-N)
Titles:
TKN: AKC Trick Dog Novice
BCAT: AKC Fast CAT
CAT: AKC Coursing Aptitude Test
FITB: AKC Fit Dog Bronze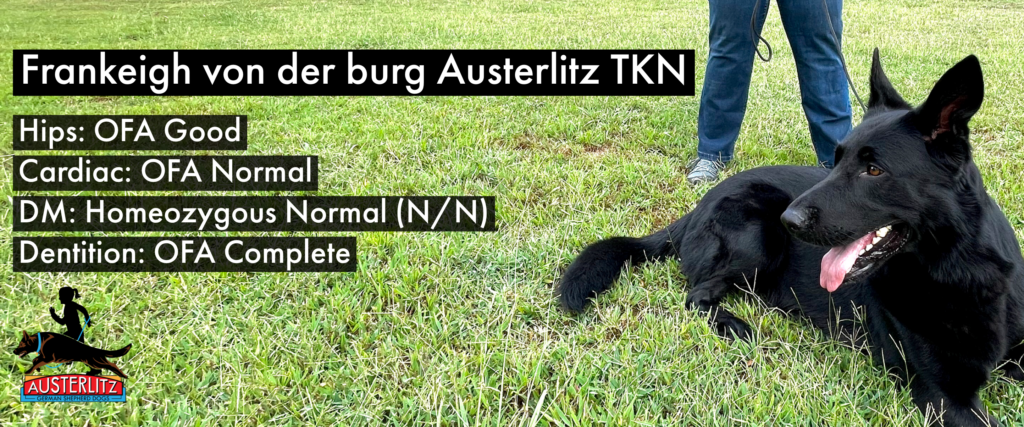 Pedigree Database
OFA Database
Embark Results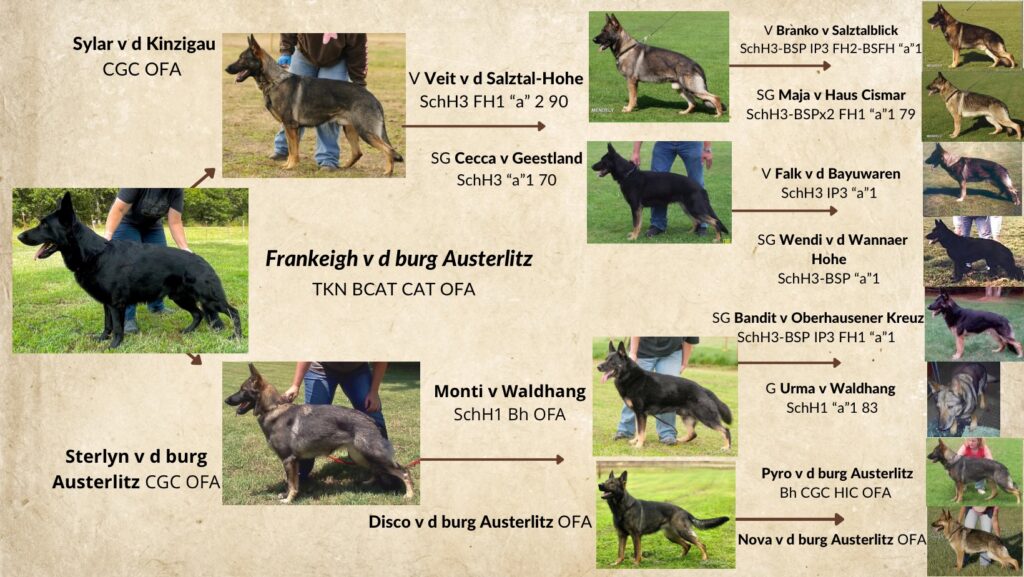 Frankeigh is a powerful, upper medium sized, solid black male with strong bone, pronounced masculinity, and correct structure.

Frankeigh is a confident and environmentally secure dog who is naturally handler focused while still be open to making new friends. He is a popular dog among our friends and family for his social and rather goofy personality.

With toy and play drive in abundance Frankeigh is a fun dog to spend time with and train, he's always up for a game of fetch, disc, canicross, or some training.

Despite his love of all things physical Frankeigh is an easy house dog, is able to relax, and is calm in the house and when traveling. He is very good with all our female dogs, puppies, and was best friends with our much missed dog Finn.

A son of our German import Sylar von der Kinzigau CGC he has a pedigree filled with strong German working dogs on his sire line. His dam is the Monti vom Waldhang daughter Sterlyn von der burg Austerlitz OFA who's mother line goes to our beloved Disco von der burg Austerlitz and through her to program favorites, SG1 Hasso von der burg Austerlitz Bh Wh OB1 HIC OFA, SG1 Indeigh v. Spezialblut Bh SchH1 CGC HIC Kkl1 OFA, and the V1 Xano v. Fitchtenshlag Bh SchH3 FH Kkl1 "a" daughter Nova von der burg Austerlitz. Frankeigh is predominately West German Working, with a dash of old DDR and a tail female of West German Show. We are looking forward to more training and fun with Frankeigh.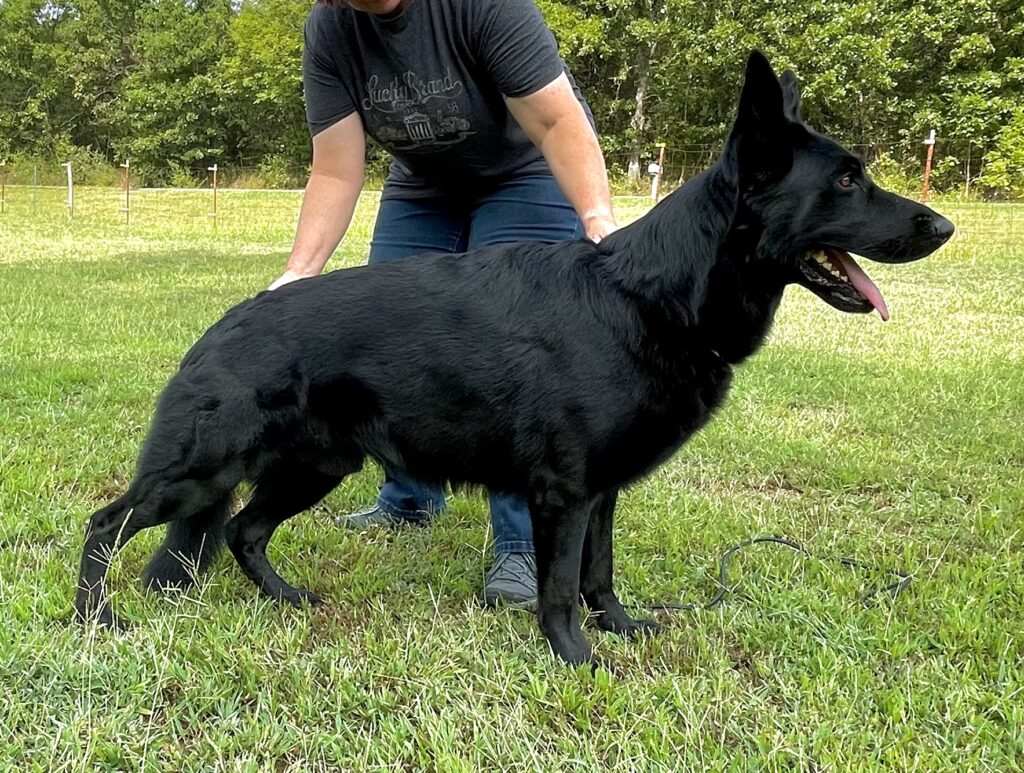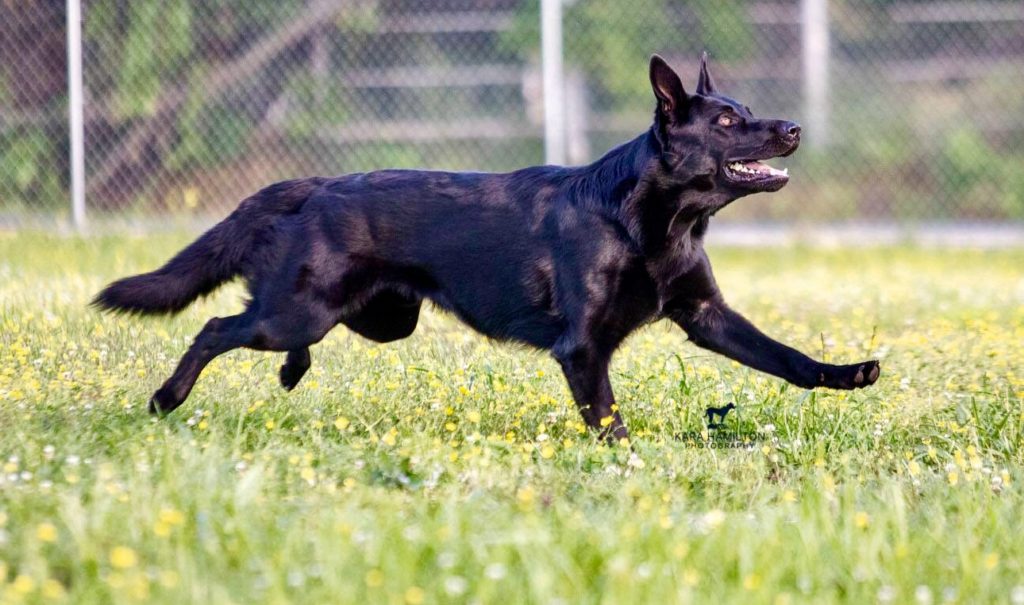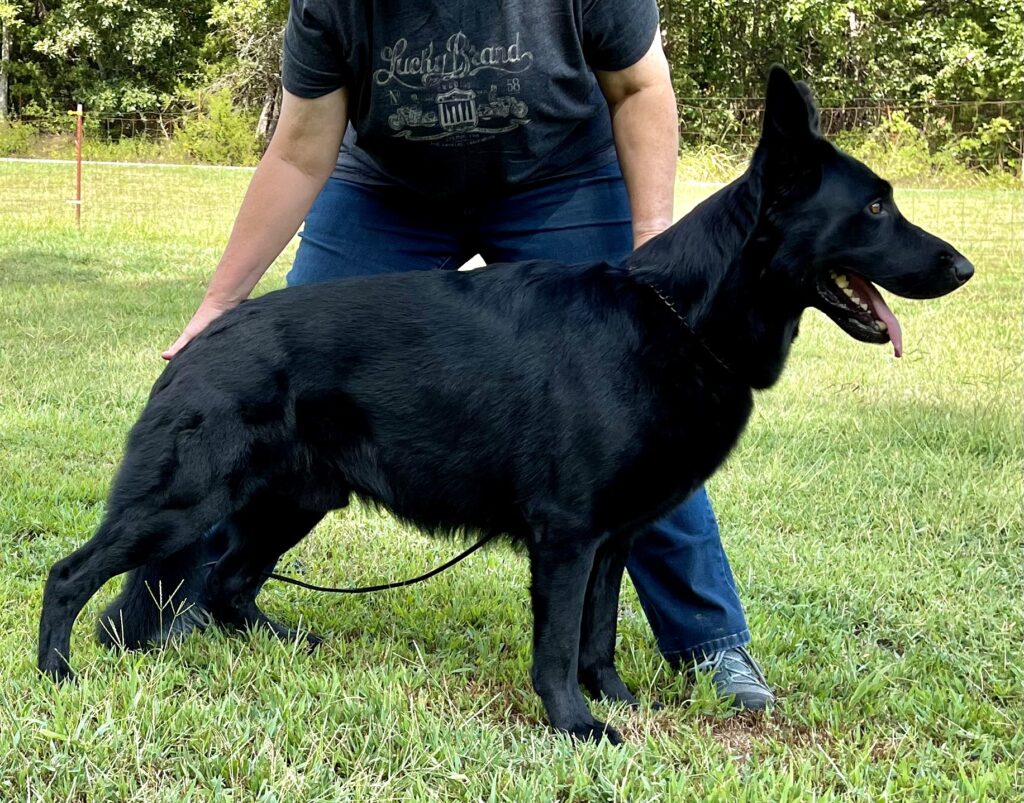 Frankeigh Pictures