Current Litter: Winter 2020
If you might be interested in a puppy please Contact Us to inquire.

M Litter: Due February 10, 2020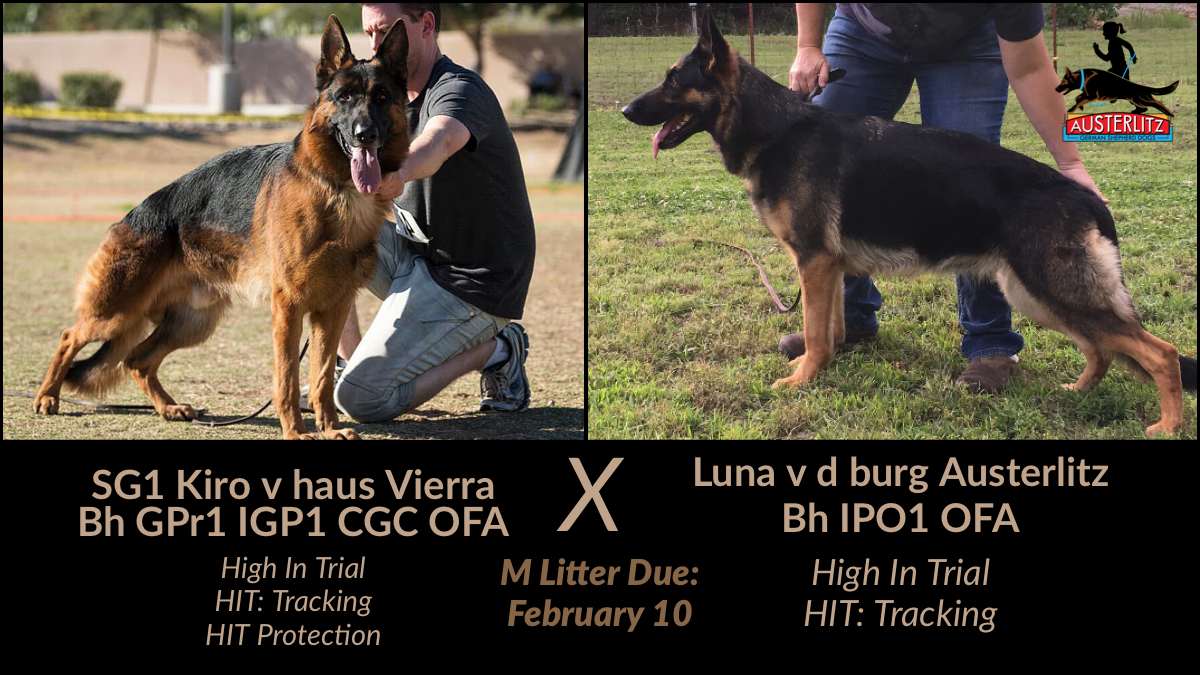 Sire: SG Kiro v haus Vierra Bh GPr1 IPG 1 CGC OFA
Dam: Luna von der burg Austerlitz Bh IPO1 OFA
Puppy Price: $2000
Dates of Interest:
Due Date: February 10
Send Home Date (Anticipated): Mid April
Puppy Party 1: TBD
Puppy Party 2: TBD
Puppy Party 3: TBD
Expecting beautiful black and red puppies with either saddle or blanket markings.   Luna is black factored, so some puppies may be blanket or darker.
Luna is a proven producer of excellent quality progeny with outgoing, confident, and easy to live with dispositions.   These puppies are expected to excel as delightful companions with outstanding potential for advanced training and sport.
This may be Luna's final litter, please start the interview process early if you are interested in a Luna puppy.
L Litter:  All puppies are currently reserved.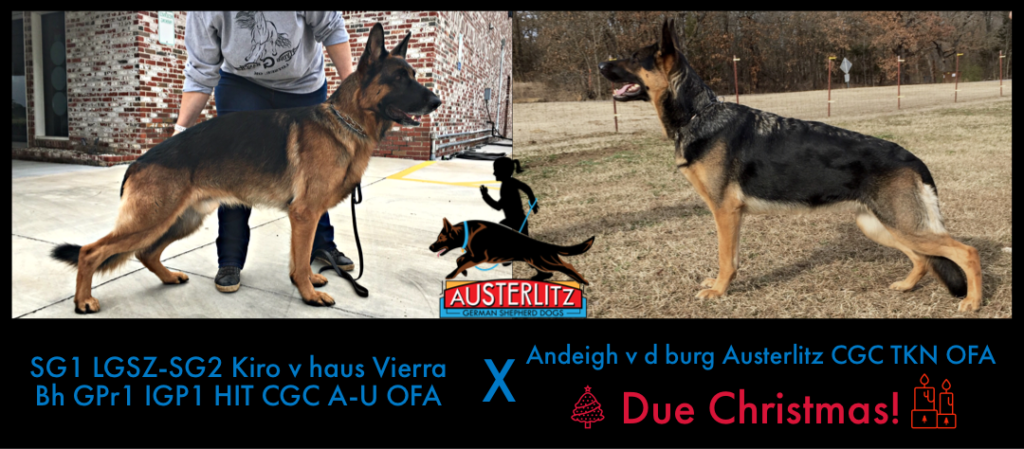 Sire: Regional Vize Sieger  SG Kiro v haus Vierra Bh GPr1 IPG 1 CGC OFA 
Dam: Andeigh von der burg Austerlitz CGC TKN OFA 
Puppy Price: $2000
Dates of Interest:
Date of Birth: December 25, 2019
Anticipated Send Home and Passionate Puppy Raising Seminar: February 29, 2019
Puppy Culture Puppy Party 1: February 8
Puppy Culture Puppy Party 2: February 15
Puppy Culture Puppy Party 3: February 22
Please note: Puppy Parties are by invitation only!
Color: Black and Red (Saddle marked with mask)
Coat: Stock Coat
Gender: Males (4) – Females (2)
All puppies are raised using Puppy Culture protocols by our expert team of trainers.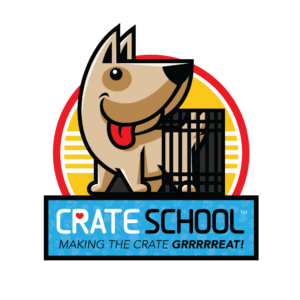 All puppies have crate conditioning started using our own Crate Conditioning for Puppies: An incremental approach (UPDATE 2019) techniques and each puppy family gets a complementary enrollment in our Confident Crating: A Guide For The New Puppy Owner. Course.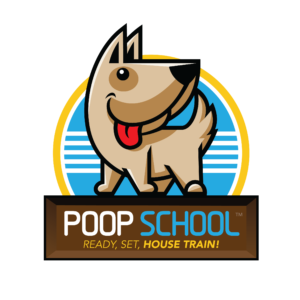 All puppies receive cleanliness training using our own Poop School: Litter Box Basics For Breeders and Fosters Techniques and each puppy family gets a complementary membership in our house training course Poop School: House Training Basics So you can continue our cleanliness training as house training once your puppy is home.
Both Kiro and Andeigh are proven producers of a small number of progeny.   We are very exited for this litter from two excellent dogs.
Coat: Stock coat expected
Color: Black and Red saddle marked, black mask
Structure: Expecting upper medium sized dogs with correct strong bone, rich pigment, and very good structure suitable for UKC and FCI conformation events.   Moderate angulation, firm ligaments, correct rear, free of extremes of structure.
Temperament: Both Andeigh and Kiro are easy to train dogs with balanced toy, food, and social drives.   Both dogs are environmentally stable, live in multi dog households, and are sociable with novel people.   We are expecting medium energy level, enthusiastic learners, with good potential for hobby sport and delightful and fun family companions.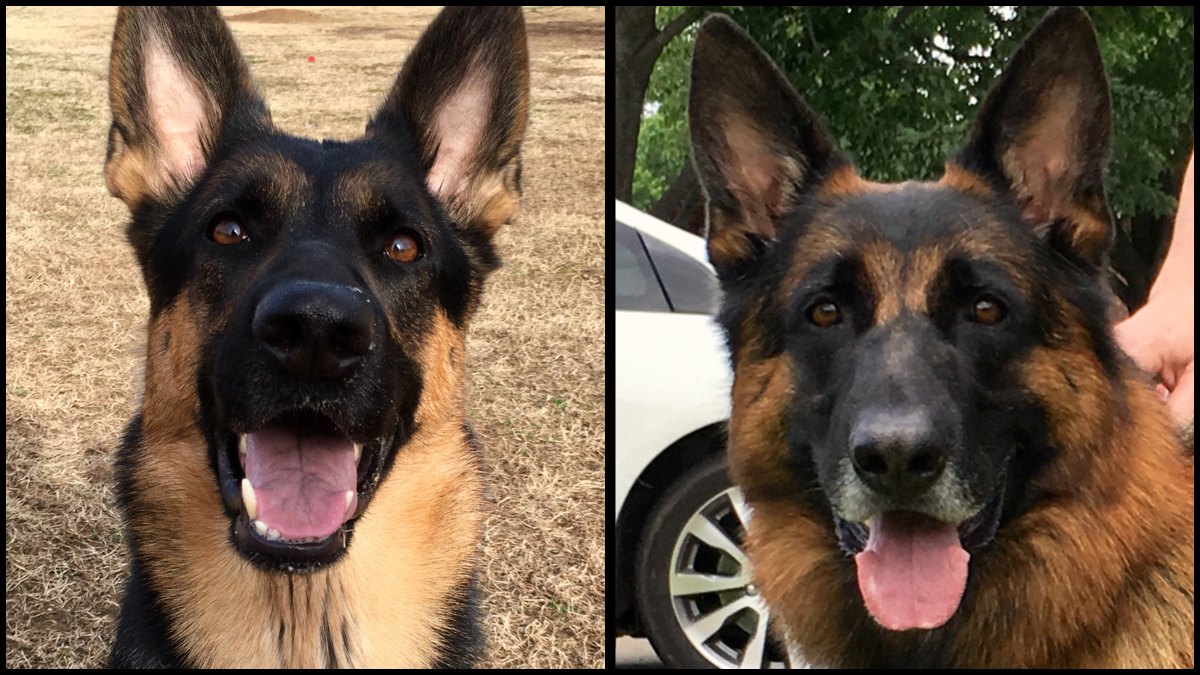 You can find daily updates, photos, and watch the puppies work through our training, socialization, and Puppy Culture protocols on our Facebook Page!