Narada von der burg Austerlitz TKN OFA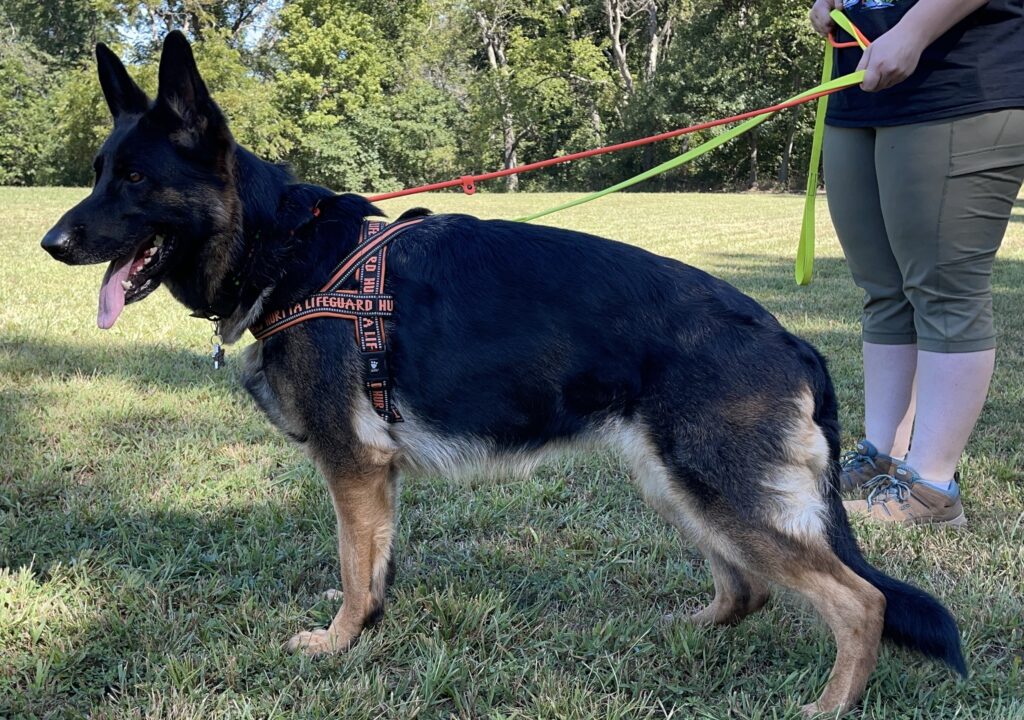 Call Name: Spark
AKC Trick Dog Novice
Narada Health Testing Results
Hips: OFA Good GS-111173F29F-C-VPI
Elbows: OFA Normal GS-EL49108F29-C-VPI
Cardiac: OFA Normal-Practioner GS-BCA554/29F/P-VPI
Dentition: Complete GS-DE905/29F-VPI
Degenerative Myelopathy: Pending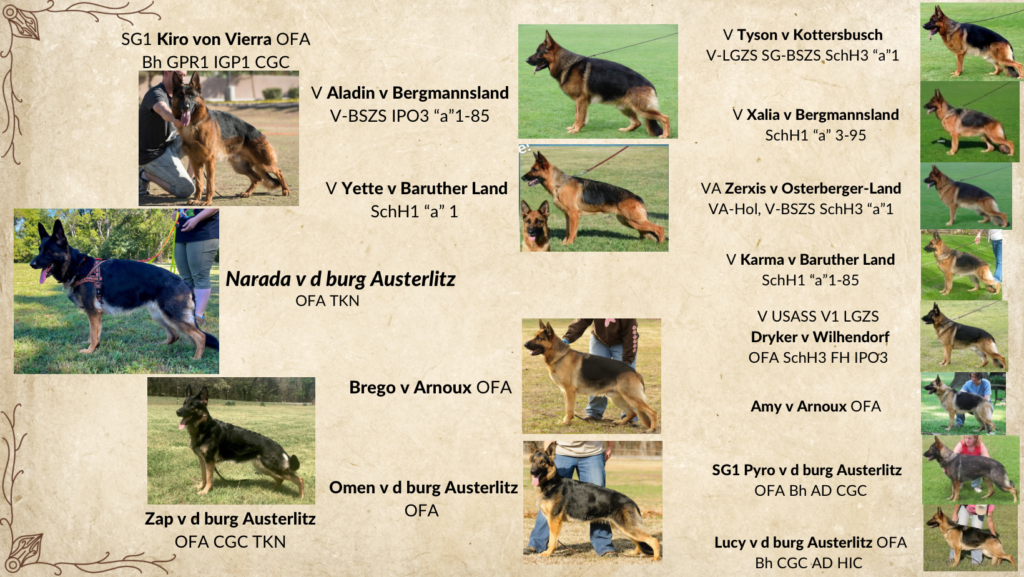 Narada is the sixth generation of our homebred dogs and she goes back to three of our most important foundation females, Quinta, Indeigh, and Gibsy. Her mother line is filled with a virtual "who's who" of our breeding program since it's beginning, even going back on Susanne's first German Shepherd, Quinta v Westfork. (Narada-Zap-Omen-Pyro-Hasso-Indeigh v Spezialblut ) & (Narada-Brego-Amy-Frisco-Quinta v Westfork) & (Narada-Zap-Omen-Lucy-Gibsy v Wiesenborn) her pedigree represents decades of hard work and absolute dedication to producing dogs that represent our own efforts and not just dogs we can buy from others.

Narada's sire is the wonderful Kiro v Vierra, bred by our good friend Manny Vierra, we are so happy that we were able to acquire Kiro for our program. Kiro is a fantastic dog with a strong German pedigree who is one of those incredibly rare dogs who can improve both temperament and hips as well as producing beautiful progeny.

We expect Narada to produce just as well as her parents and pedigree and we are very excited to breed her in late 2023 for her first litter.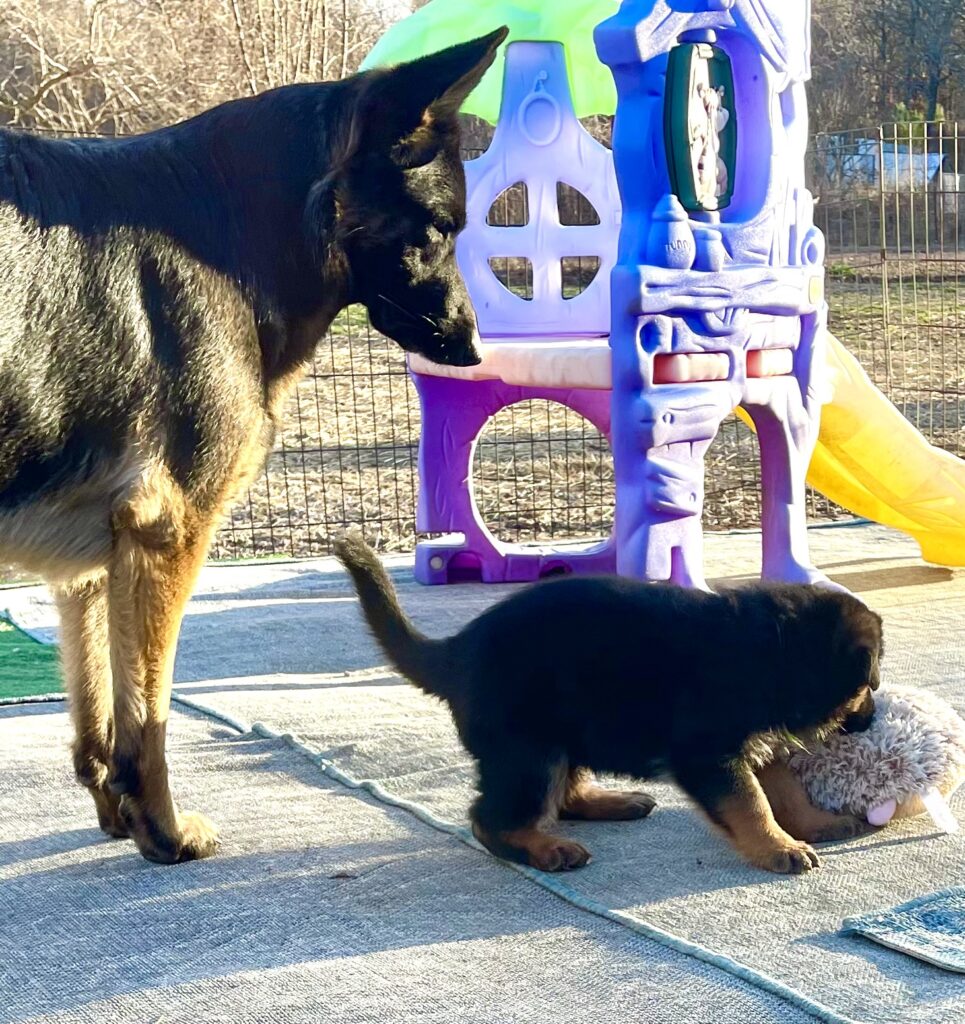 Narada, better known as Spark from our Electrics litter, is well known among our followers as one of our most dependable nannies. Spark, like her mothers before her, loves puppies and she has even at her young age helped raise several litters. Spark is the most patient teacher, kind, and playful, she is a puppy favorite. Her thoughtful nature and endless patience make her a completely trustworthy and beneficial nanny.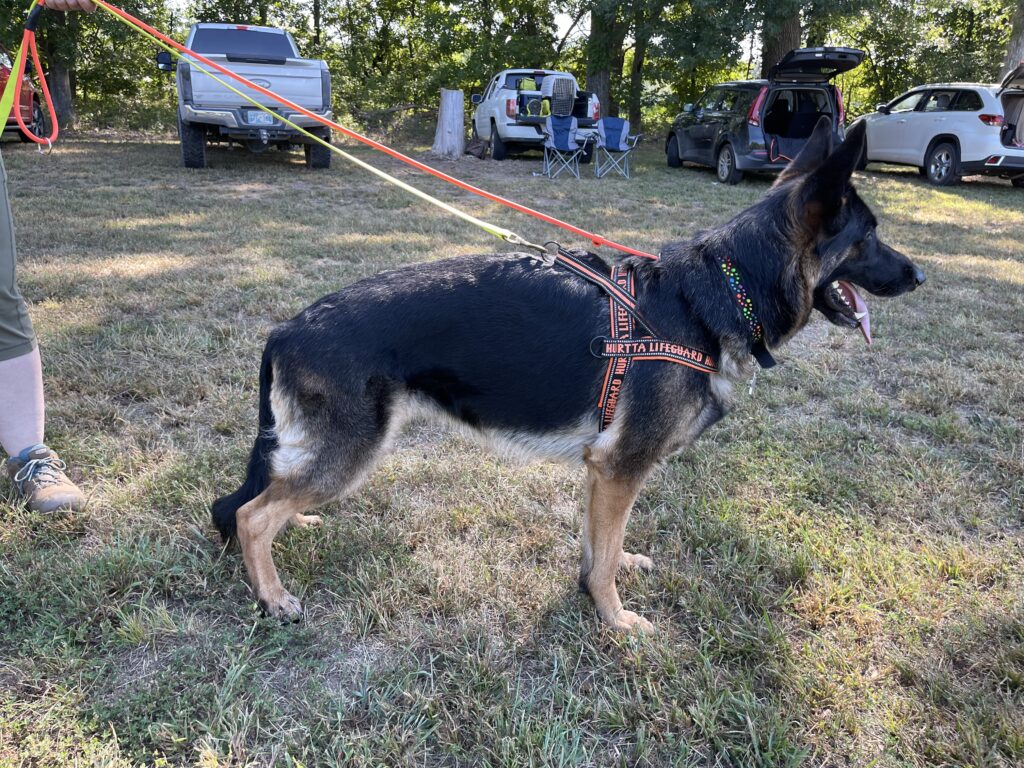 Spark is an upper medium sized female with rich pigment and a full black blanket and mask. She has very good structure without any extremes seen in modern working and show lines, she is tight, dry, with well fitted lips, a correct head, zero hackney, and a firm and powerful rear. A natural athlete she is completely sound, extremely agile and possess the endurance a herding breed should have.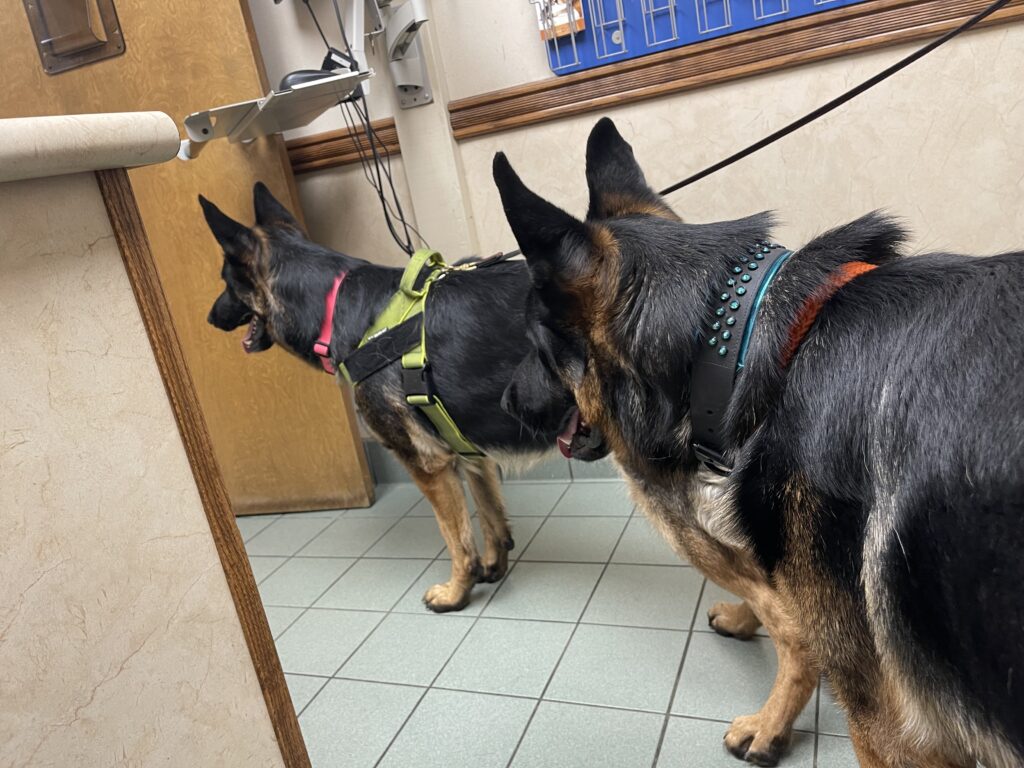 Spark has an absolutely correct German Shepherd breed temperament. She is good natured, friendly, and relaxed in all situations that warrant that. She enjoys making new friends, going places, and she is patient and tolerant of benign behavior from other dogs, even if that might be a bit rude. She is completely trustworthy and a great companion for hiking, shopping, sporting, or anything else.