At Austerlitz German Shepherd Dogs we recognize that females are the backbone of a breeding program. A female contributes 50% of the genetics, and 100% of the environmental influence to a litter. Our females are of the highest quality, and all possess the traits of the best producers:
robust health,
sound temperament,
and a high work ethic.
Our girls have strong German pedigrees, based on the best producers in the breed, helping to ensure that they pass these traits on to their progeny.
Our females are reflect multiple generations of our own breeding and selection efforts.  We do not base our breeding program on the work of other breeders, but instead our own knowledge the breed, it's health and temperament, and reflects both our own preferences as well as the needs of our clients.
Click on each link to learn more about each female, including her pedigree, health clearances, titles/certificates, and her personality.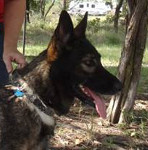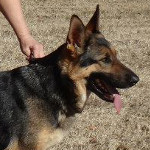 Quinta von der burg Austerlitz