Susanne Shelton and Larry Pinkston founded von der burg Austerlitz in 1993. Rebecca joined us a year later. We started with 4 young dogs, and had our first litter in 1996. Since then we have had over 50 litters, each carefully planned and crafted.
 One thing that sets our program apart from others is the depths and breadth of skill and knowledge held by each member of our family.   We are all completely dedicated to our breeding program.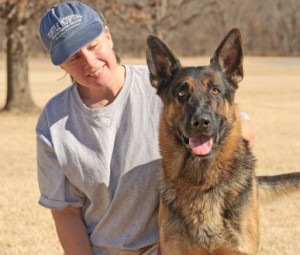 Breeder: Susanne Shelton BOM CPDT-KA.  Susanne is an AKC Breeder of Merit (German Shepherd).  Her breeder of merit standing was earned through her own efforts as a breeder, as well as the titles she and others, have placed on dogs from her breeding program.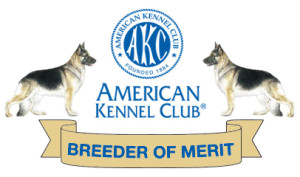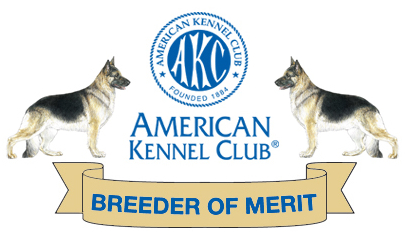 To Qualify for this honor Susanne had to: 
Have a history of at least 5 years involvement with AKC Events.
Have earned at least 4 titles (conformation, performance, or companion event titles) on AKC registered dogs she bred.
Be a member of the AKC Parent Club for her breed (the GSDCA)
Certify that applicable health screenings recommended by the parent club have been done on breeding stock.

 

Demonstrate a commitment to 100% AKC Registration.

 
You can learn more about the American Kennel Club Breeder of Merit program here:  https://www.akc.org/breeder-programs/akc-breeder-of-merit-program/ 
Susanne has also earned the professional credential: Certified Professional Dog Trainer: Knowledge Assessed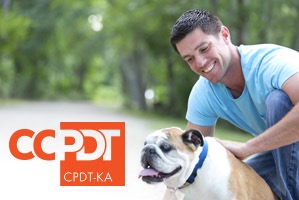 To earn this credential Susanne had to: 
Accrue over 300 hours experience in dog training
Provide a signed attestation statement from a CPDT or DVM
Sign a Code of Ethics.
Then she passed (with a 96%) a 250 question exam based on:  Instructional Skills, Learning Theory, Ethology, Equipment, and Animal Husbandry. 
To maintain her credentials Susanne must show proof of her continuing education (min of 36 hours every 3 years) or retake the exam.   
You can learn more here:  www.ccpdt.org 
Susanne is the co owners and founder of: Clickety Split Dog Training.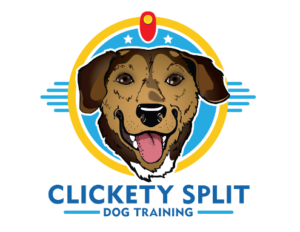 Our training business offers manners training, behavior modification, and Canine Good Citizen prep classes and testing.  Because we work so often with the public and their dogs we have a very good idea of the demands placed on the typical companion dog today, how companion dogs owners tend to live with their pets, how to most effectively teach our puppy families, and how to best attempt to breed dogs that can thrive in today's modern society.   We feel this knowledge and skill sets us apart from many GS breeders, who may primarily interface with the breed through sport.  
Co Breeder: Rebecca Pinkston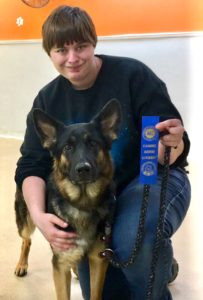 Co Owner and Trainer: Clickety Split Dog Training LLC
I have the unique advantage of being born into a family active in breeding, training, and exhibiting the German Shepherd Dog, so I've been immersed in the breed for over 24 years.   
I am an assistant trainer and co owner at Clickety Split Dog Training where I teach manners and Canine Good Citizen prep classes.  
I am a co breeder and trainer with my mother at Austerlitz German Shepherds where I work supporting my family's breeding program.  I am a specialist in puppy raising and training, whelping and midwifery, and I've earned a few titles on my own dogs.  
I am currently training for my professional training certification, and hope to start competing with my current dogs next year.
Co Breeder: Larry Pinkston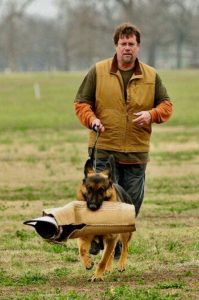 I have over 30 years involvement in the German Shepherd breed, as a trainer, decoy, exhibitor, and co breeder with my wife and daughter.  
I have trained and titled our home bred dogs in schutzhund (including High In Trial), tracking (including High In Trial: Tracking) obedience, and conformation.  In the past I've been a certified helper through USCA (Regional Level) GSDCA-WDA (Club Level), and DVG (National Level) a club training director, and club president of the Oklahoma Working Dog Association.  
Our entire family is devoted to the care and wellbeing of our dogs, our breeding program, and to every puppy we produce.  We feel this level of expertise sets our breeding program apart from many others, and places us among the most knowledgable and responsible of breeders.  
You can learn even more about our teams experience and the history of Austerlitz German Shepherds here: