Please note! A planned breeding is a breeding we hope to make but there is no guarantee a litter of puppies will result. Plans can change, a dog may not be available for breeding, the female may not come into heat on schedule, or she may fail to conceive despite our best efforts, due to these factors this list may change

Important: Because these are planned breedings it's possible we may substitute one male for a different male based on conditions "on the ground" at the time such as breeding schedules, current fertility tests, stud dog availability, even weather conditions and shipping concerns can affect the choice of male. We will update as we know.

Possible Substitutions under consideration right now include: None at this time

Please see each dogs individual page for health testing, pedigree, and more information.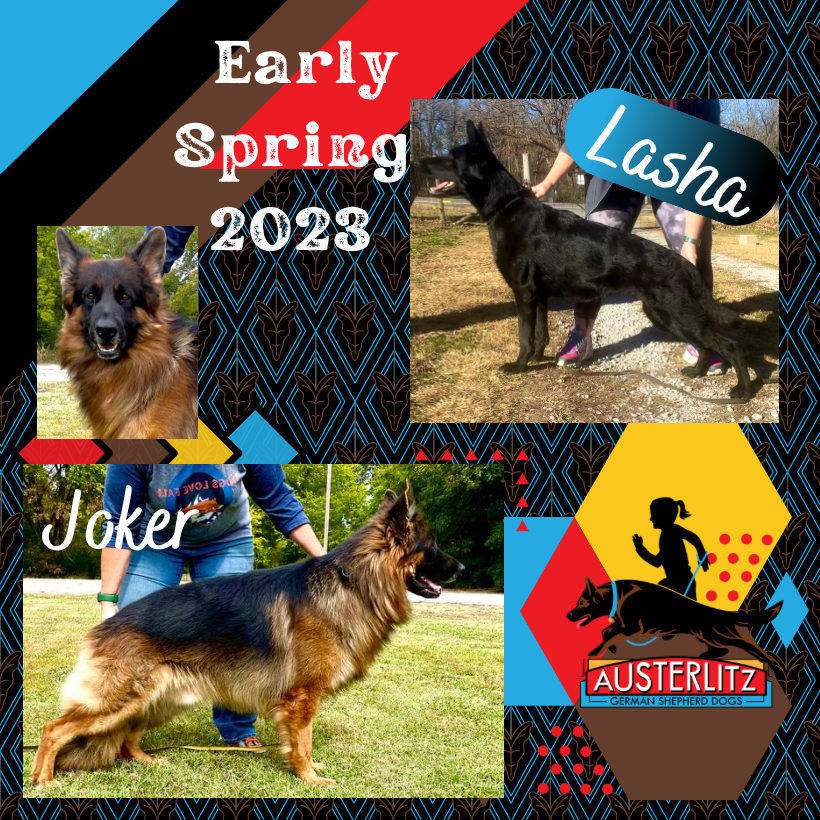 ---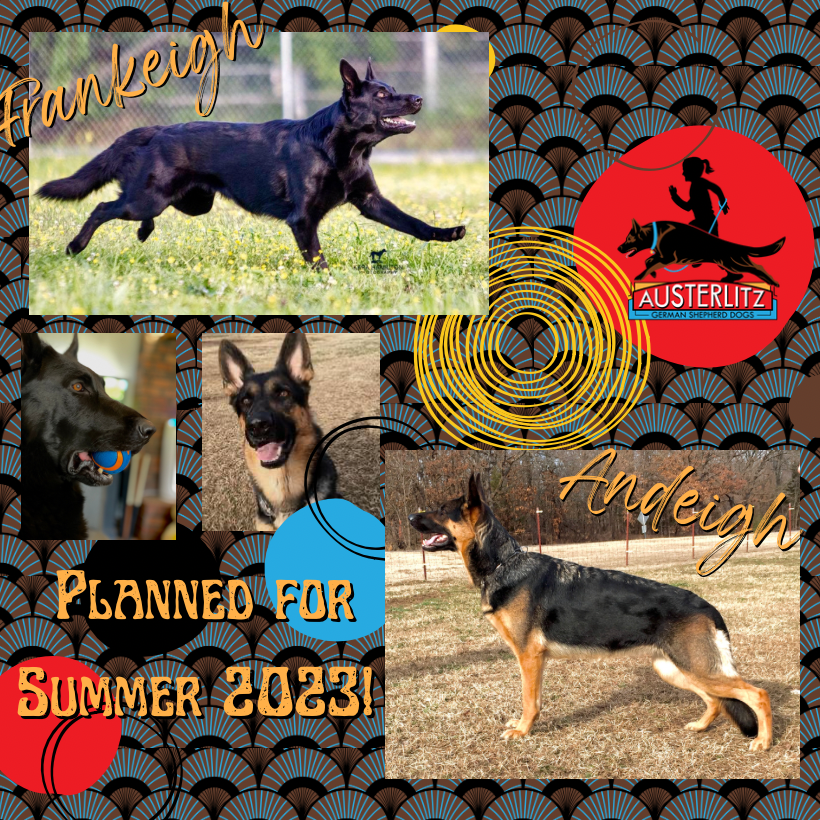 Summer 2023 Planned Breeding
Sire: Frankeigh von der burg Austerlitz TKN BCAT CAT OFA
Dam: Andeigh von der burg Austerlitz CGC TKN OFA
Possible Colors: Black and red in both saddle and blanket markings
Possible Coat: Stock Coat
Expected Traits: Both Frankeigh and Andeigh are proven producers of outstanding progeny! We are expecting environmentally confident, dog and people social puppies with strong play and good food drives suitable for active companions, adventure buddies, and hobby sport with upper medium size, correct and moderate structure, highly athletic, with strong (but not heavy) bone and rich pigment.