Below are a list of planned breedings for 2019.
Please note!  A planned breeding is a breeding we hope to make but there is no guarantee a litter of puppies will result. Plans can change, a dog may not be available for breeding, the female may not come into heat on schedule, or she may fail to conceive despite our best efforts.
This list may change based on these, and other factors.
Please see each dogs individual page for health testing, pedigree, and more information.
Once a female has been bred we will post a Breeding Announcement with relevant dates.  4 weeks after breeding the female will be taken for a pregnancy ultrasound and well mother check with our reproductive specialist, if she is confirmed pregnant her Breeding Announcement will be changed to an Upcoming Litter and we will begin accepting holding fees from approved families.   To learn how to purchase a puppy from our program please visit our Puppy Purchase Process
If you would like to be placed on the waiting list for a puppy from our program, please inquire!
Planned Breedings for 2019
1.Dam:  Quinta von der burg Austerltiz OFA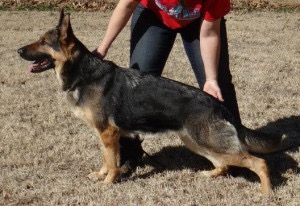 Sire: Kiro v haus Vierra Bh OFA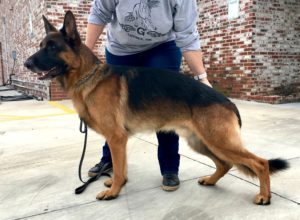 Quinta is due in heat late winter 2019
Color Expected: Black and red, saddle marked.
Coat: Stock Coat and Long Stock Coat.
2. Dam: Babsy von Littlehaus OFA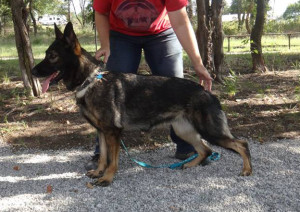 Sire: Kiro v haus Vierra Bh OFA
Babsy is due in heat late winter/early spring 2019
Colors Expected:  Black and Red (black factored aka Bi Color) and Sable (red aka saddle marked)
We expect excellent companion dogs suitable for active families who will enjoy including their dog in their activities.  Excellent prospects for sport of all kind.