Planned Breedings Late 2019
Planned breedings for fall and winter 2019.
Please note!  A planned breeding is a breeding we hope to make but there is no guarantee a litter of puppies will result. Plans can change, a dog may not be available for breeding, the female may not come into heat on schedule, or she may fail to conceive despite our best efforts.
This list may change based on these, and other factors.
Please see each dogs individual page for health testing, pedigree, and more information.
4 weeks after breeding the female will be taken for a pregnancy ultrasound and well-mother check up with our reproductive specialist Dr. Dr. Patrick Grogan DVM if she is confirmed pregnant her Breeding Announcement will be changed to an Upcoming Litter and we will begin accepting holding fees from approved families.   To learn how to purchase a puppy from our program please visit our Puppy Purchase Process
If you would like to be placed on the waiting list for a puppy from our program, contact us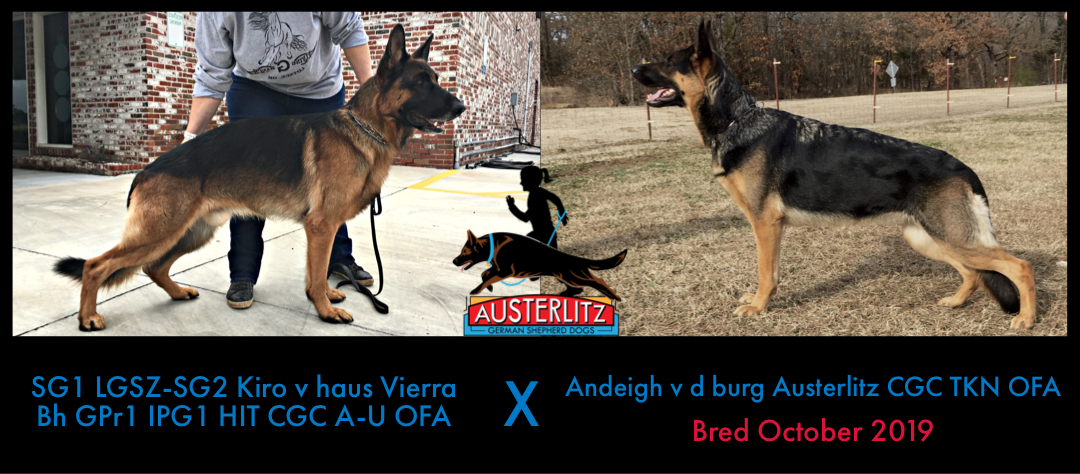 Dam: Andeigh von der burg Austerlitz CGC TKN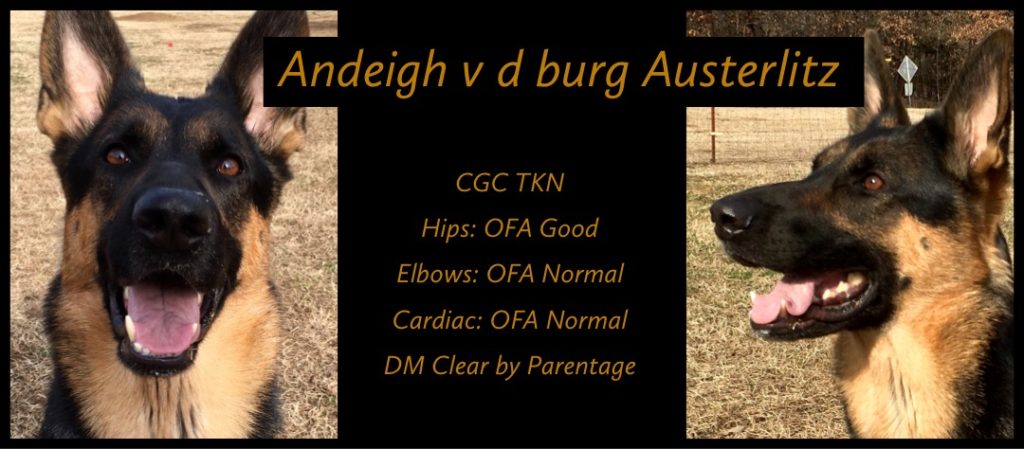 Sire: SG 1 and LGZS Vice Sieger Kiro v haus Vierra Bh IPG1 GPr1 CGC: Advanced & Urban OFA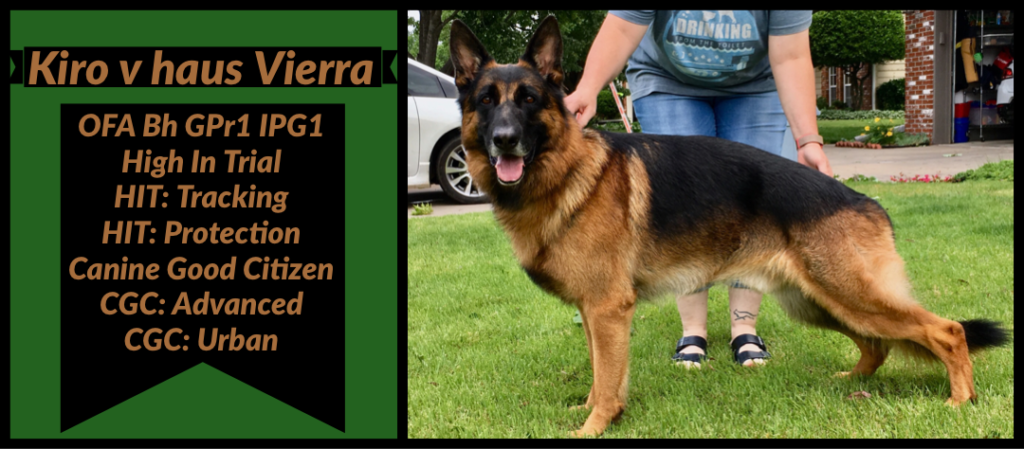 Andeigh will be bred to Kiro mid October 2019
We are expecting beautiful black and red puppies with outgoing and confident temperaments, correct and moderate structure, rich black and red pigment and strong bone.   Suitable for outstanding companions and all types of sport.  Suitable for conformation in UKC, SV/USCA, FCI type venues.
Planned Breeding 2:  Due to be bred late 2019/early 2020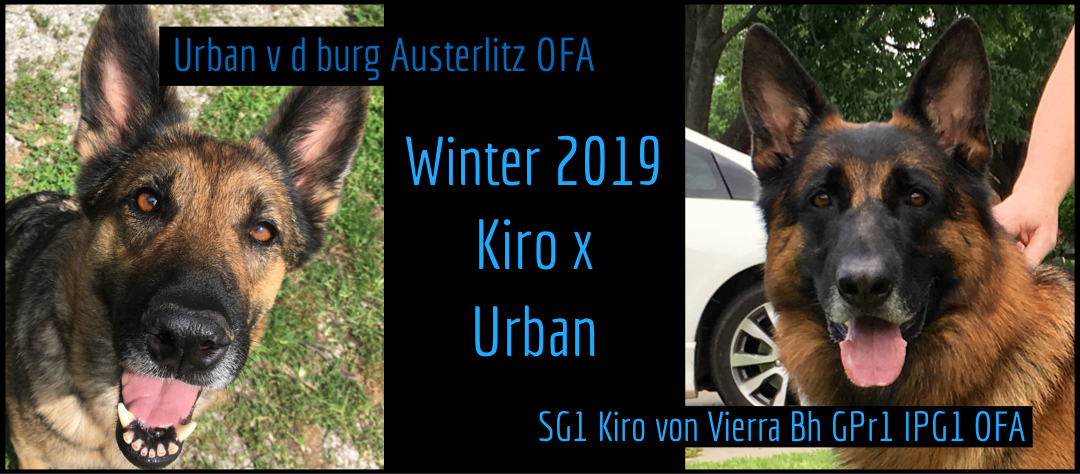 Dam: Urban von der burg Austerlitz OFA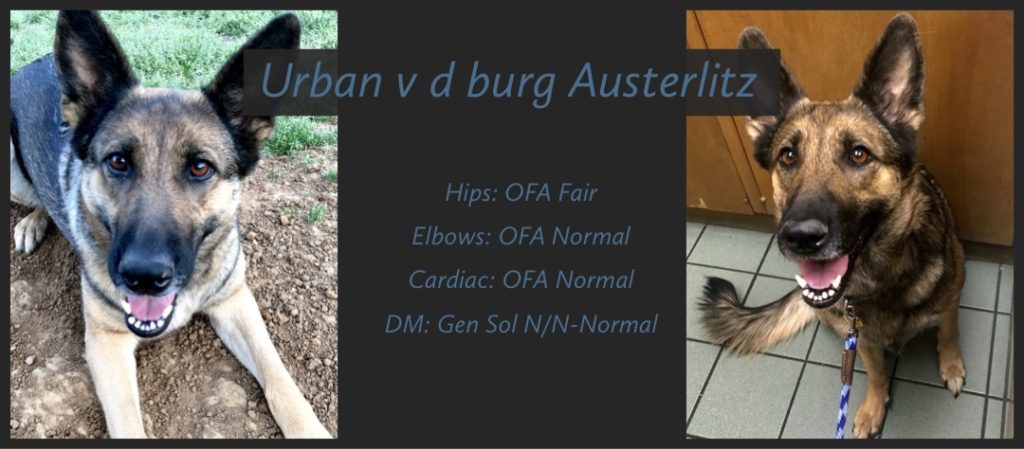 Sire: SG Kiro von Vierra Bh GPr1 IPG1 OFA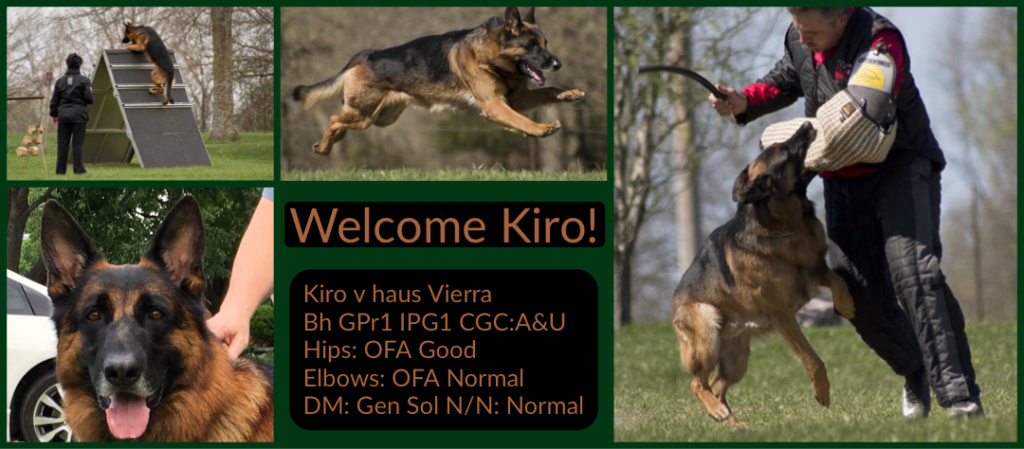 Urban (Peach) will be bred to Kiro in late 2019.  We are expecting beautiful richly pigmented black and red saddles, and red sables (saddle marked) with outgoing and confident temperaments, correct structure and strong bone.
Puppies will be great companion dogs also suitable for all types of casual dog sport and UKC/FCI/USCA type conformation.