Please note!  A planned breeding is a breeding we hope to make but there is no guarantee a litter of puppies will result. Plans can change, a dog may not be available for breeding, the female may not come into heat on schedule, or she may fail to conceive despite our best efforts, due to these factors this list may change

Important: Because these are planned breedings it's possible we may substitute one male for a different male based on conditions "on the ground" at the time such as breeding schedules, current fertility tests, stud dog availability, even weather conditions and shipping concerns can affect the choice of male. We will update as we know.

Possible Substitutions under consideration right now include: None at this time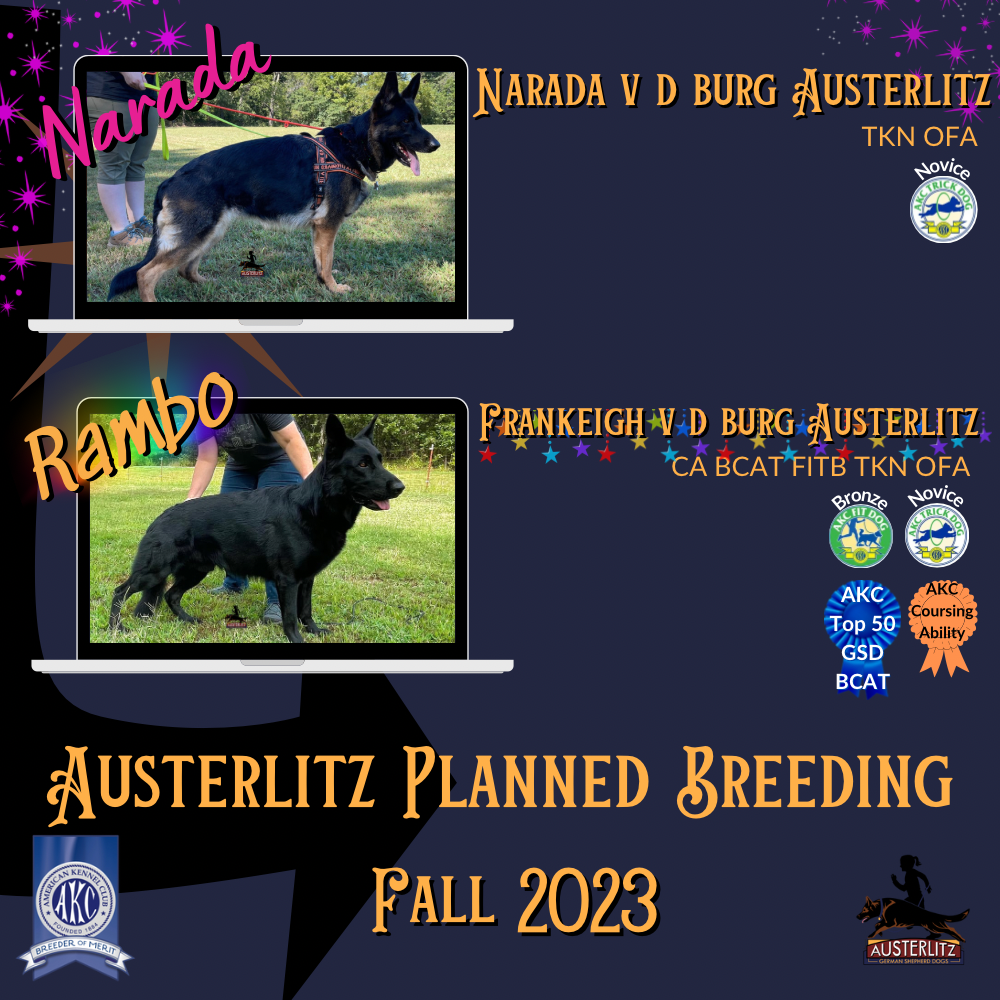 Narada (Spark) is due in heat in October and is scheduled to be bred to Frankeigh (Rambo) for a litter that would be going home later winter/early spring.

Spark is well known in our program for her outstanding temperament, super star nanny abilities, and her wonderful disposition.

Rambo's oldest progeny are approaching their first birthdays and have exceeded our expectation in every way, super temperament, beautiful, and a source of joy to all who know them.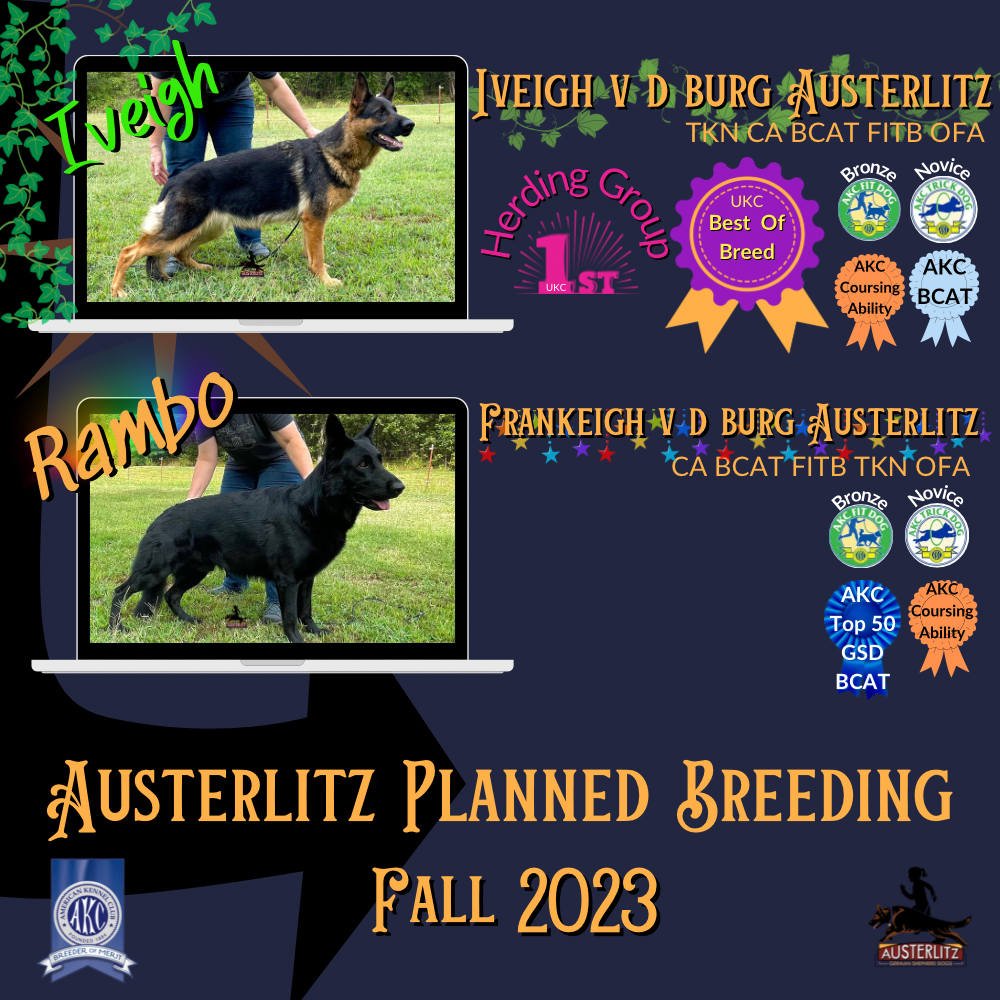 Iveigh (Ivy) is due in heat in October and is scheduled to be bred to Frankeigh (Rambo) for puppies that would be going home late winter/early spring. This would be a repeat of our S Litter and we are expecting another really awesome litter.
Please see each dogs individual page for health testing, pedigree, and more information.
---