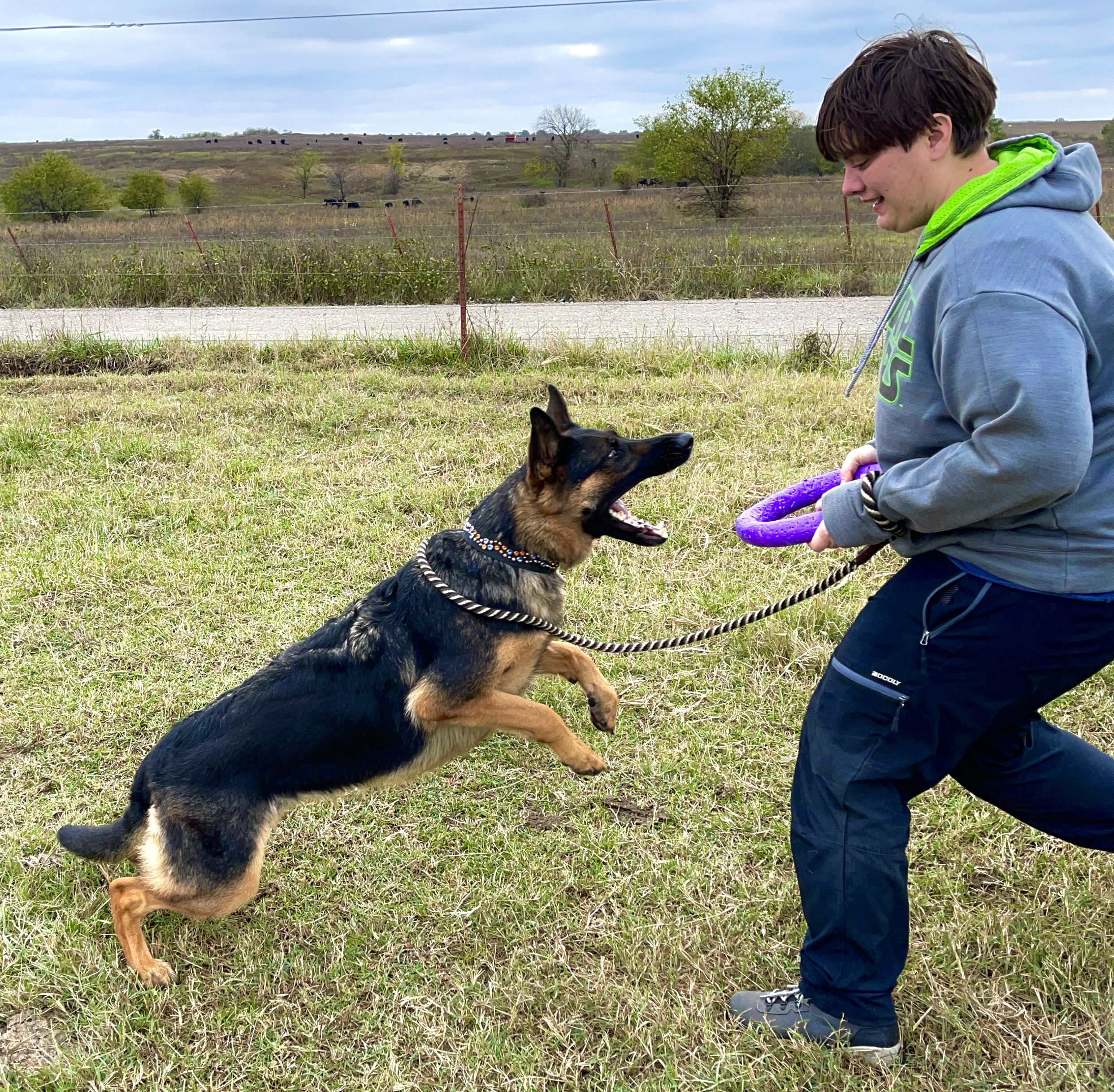 Truth is, there are three things that make a great dog, Genetics, Environment in the first few weeks, and environment in the new home. It really is that simple.

When you choose a breeder you need a breeder who is expert in all three components if you want the best chance at ending up with the dog of your dreams. German Shepherd Breeders are a dime and dozen and it can be really hard to know who really knows their stuff, and who really talks a big game because they don't even know what they don't know, or who lack ethics, or neglects best practices in some area of their breeding program, or who are so focused on producing show/sport dogs that your needs are not even a consideration (this link contains our Finding a Good Breeder Flowchart).

Here at Austerlitz German Shepherds we are absolutely the real deal.

Every breeding is planned with our expert knowledge in the German Shepherd Breed, it's health, temperament, and genetics.

We then devote ourselves completely to raising every litter specifically to give our puppies the greatest advantage in their health, development, and learning.

And we use our knowledge and skill as professional trainers to identify the homes best suited to our puppies, selecting the ideal puppy for each family, and providing extensive, high quality, resources to support them as they raise and live with their dog.

Finally, we view our program as a partnership between our family and our client's families. We know, respect, and value the needs of our customers and our breeding program uses evidence based best practices to ensure we are producing dogs that we love, AND that meet the needs of our families.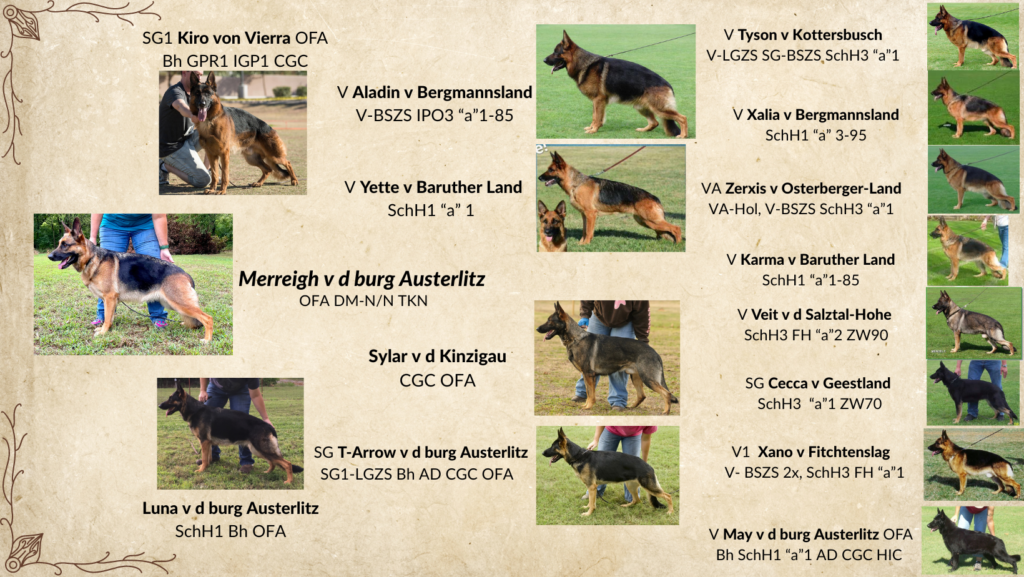 As breeders of over 25 years and spanning 6 generations of our own breeding we put the care and consideration into planning every litter. We combine our extensive knowledge of the breed, with our knowledge of our own bloodlines and dogs to produce the healthiest, happiest, GSDs possible.
All puppies are raised full time in our home by our experienced team of professional dog trainers, and experienced breeders. You can follow our day to day puppy raising from our Facebook Page, by signing up for our Newsletter, or by supporting us on Patreon. To ensure our puppies have a smooth transition to your home, and have the best temperament, training, and socialization possible during their weeks with us we invest our time and expertise in the following puppy raising protocols.

1. We use the evidence based, highly successful Puppy Culture puppy raising and training protocols.
2. We use our own popular Poop School cleanliness training to ensure your puppy learns the skills needed to be easy to house train. Every family also gets an enrollment in our House Training Basics course.
3. We use our own Crate School crate conditioning techniques to ensure your puppy learns that crates are great places to rest, safe to be in, and some basic age appropriate crate skills. Included with your puppy is enrollment in our Confident Crating course for new puppy owners.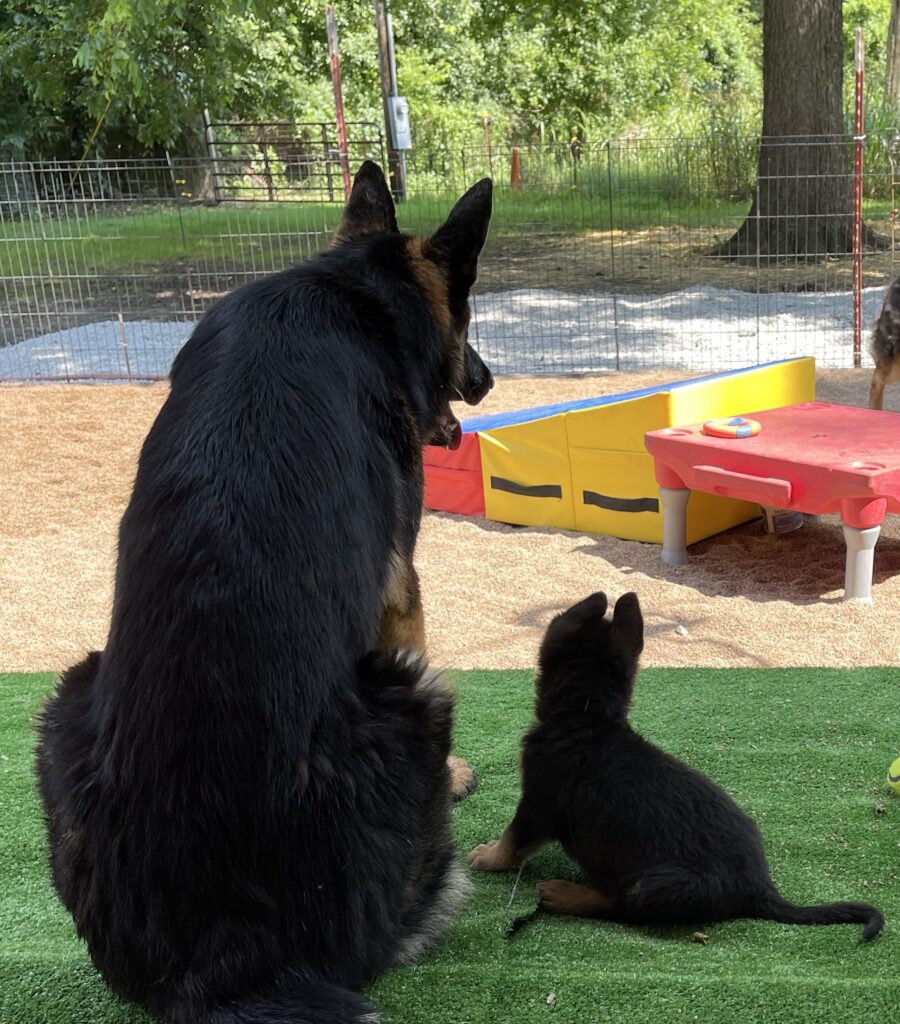 If you are looking for a responsibly bred German Shepherd Dog from a preservation breeder we may be the breeder for you.
Here is information on our current litters
Here is information on planned breedings.
Here is information on our Puppy Purchase Process
Here is information on How We Raise Our Puppies
Here is information about What Sets Us Apart
Here you can learn more About Us.
If you want to learn more about our training, coaching, and how we raise and live with our dogs, check out our blog.