Here at Austerlitz Shepherds we strive for excellence in all areas of our breeding program, and since all great dogs were once puppies, the method we employ in rearing our puppies is arguably as important as the work we put in planning each litter and the quality of the pedigree.
All puppies are home-raised, using Puppy Culture protocols, with plenty of love, attention, and all the usual household noises and activity. Our puppy room is adjacent to our kitchen, office, and family room, so the puppies never want for interaction with us. Socialization is constant and training starts early!
For more details on how we raise our puppies visit our page devoted to this subject.
https://austerlitzshepherds.com/puppies/how-we-raise-our-puppies/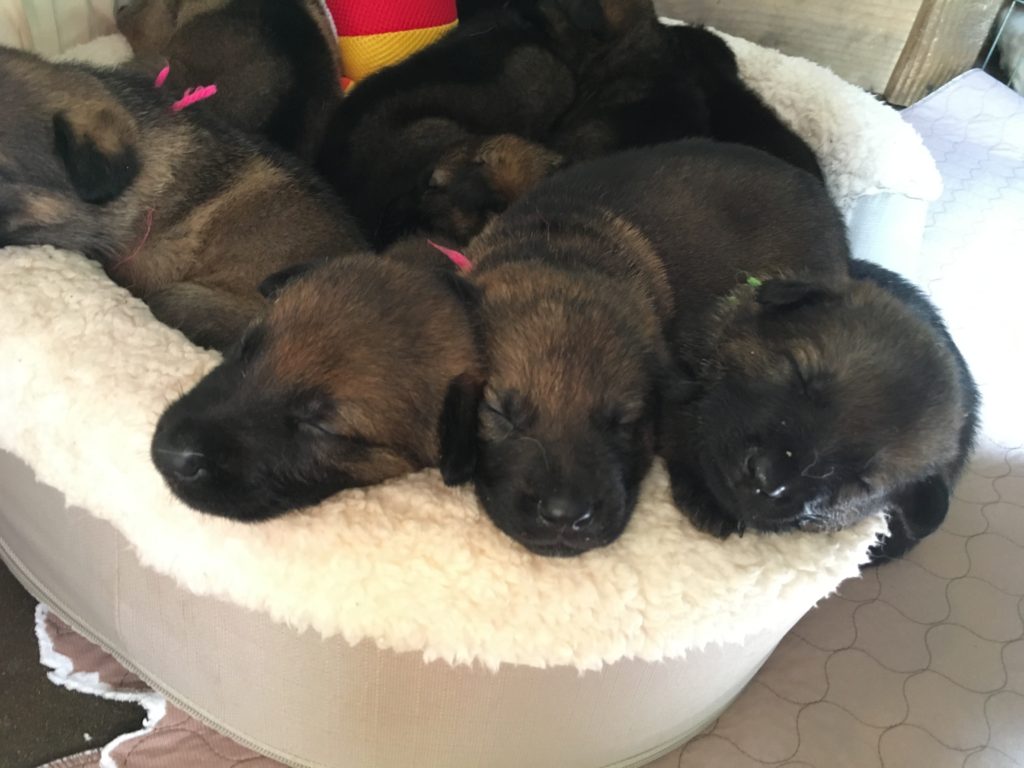 This level of commitment to each puppy, along with our firsthand knowledge of the parents, grandparents and other relatives, allows us to have a detailed understanding of each puppy's temperament and personality.  Our years of experience training and titling our home-bred dogs, helping families train their companion dogs (of all breeds), and coaching dog/handler teams at our schutzhund club provides us with considerable insight into what works best for most owners.  Of course, we value our clients input, and do our best to understand each families lifestyle, situation, and needs in a GSD.   Most importantly, our breeding program now spans over two decades, and up to 5 generations of home bred dogs.  This means we have first hand knowledge of many generations of dogs in our program and the traits we can expect.  This combination of experience as trainers and coaches, and as breeders truly qualifies us to help each family find the puppy most suitable to their needs.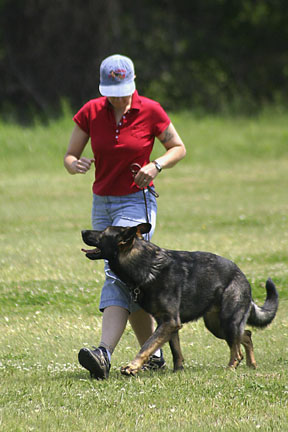 We are always honored when a family trusts us to provide them with the dog of their dreams. We take this charge very seriously and always seek to make their "doggie dream" come true not only by providing them with a healthy puppy chosen with their needs in mind, but also by providing all the "tech support" necessary to ensure their success.
To learn more about planned breedings visit this page: