Sylar von der Kinzigau CGC
Hips: GS-85415F27M-VPI Fair
Elbows: OFA GS-EL26454M27-VPI Normal
DM: GS-DM3843/61M-PI-CAR Carrier, heterozygous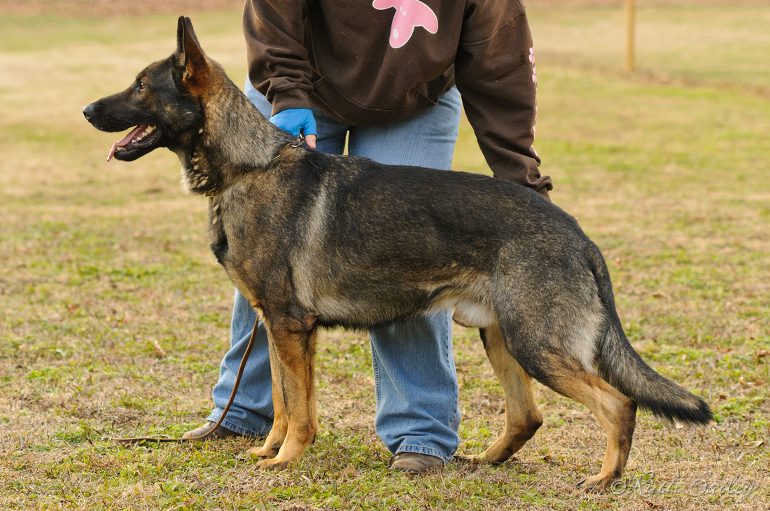 Pedigree
V *Veit von der Salztal-Höhe SchH3 FH1 "a"
V *Branko vom Salztalblick SchH3 IP3 FH2 IPO-FH "a"
V *Rocky von den Zingelgärten SchH3 IP3 FH1 "a"
SG *Xenta vom Salztalblick SchH3 IP3 FH2 "a"
G *Maja vom Haus Cismar SchH3 IP3 FH1 "a"
SG *Urban vom Haus Cismar SchH3(SG-LGA) IP3 "a"
*Hotte vom Haus Cismar SchH1 "a"
SG *Cecca vom Geestland SchH3 "a"
V *Falk von der Bayuwaren SchH3 IP3 "a"
V *Mutz von der Abfuhr SchH3 IP3 "a"
V *Minka vom Bamberger Domplatz SchH3 IP3 "a"
SG *Wendi von der Wannaer Höhen SchH3 "a"
SG *Boy vom Pendel bach SchH3 IP3 "a"
V *Delka vonder Wannaer Höhen SchH3 "a"
Whelped: July 29, 2009. Breeder: Dieter Gerlach.
Line Breeding:
Mutz Abfurh (5-3)
Minka Bamberger Domplatz (5-3)
Babsi Bayuwaren (4-) – Falk Bayuwaren (-2)*
Sylar is a dark sable male, possibly black factored, with a masculine head, very strong bone, and despite his large size he is very athletic and agile.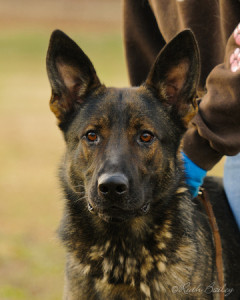 Sylar has two full siblings (Scotty and Sancho) who are working as police service dogs in Germany, and one sibling who is competing in agility in Germany. Further, Sylar's entire litter, save 1, has obtained passing hip and elbow ratings through Germany's "a" stamp program. Sylar starts his training this year and we hope to start competition with him this spring.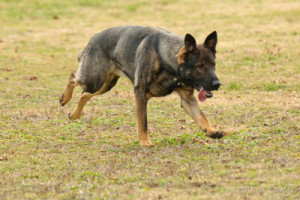 Sylar has a strong pedigree based on German dogs with exceptionally powerful protection work, strong temperament, and the ability to compete with the best working dogs in Germany.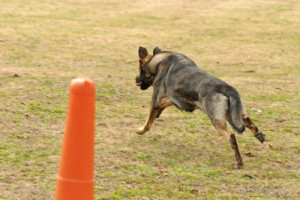 Sylar's sire, Veit, himself a very strong dog descends from the legendary Fero, through Troll, and the V-BSP, WUSV Rocky Zingelgarten, to V Branko v. Salztalblick a BSP and BSP-FH competitor. His sire line also includes such German greats as: Bundes Sieger Brix Kaphwald, 3 x BSP Nick Heiligenbosch, V-BSP Eddy Allerbrucke and many others.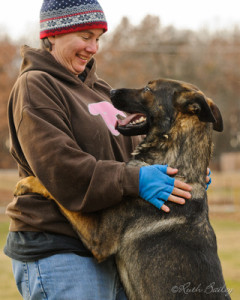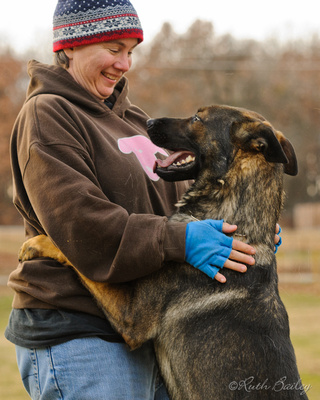 Sylar's dam, the top producing female Cecca v. Geestland has produced consistently high quality progeny, including entire litters to pass "a" stamp, many advanced titles, and police service dogs. Through his dam Sylar's pedigree features such breed greats as: Mutz Abfuhr, Boy v. Pendel Bach SG-BSP, Fax v. h. Bernhart-Mader, and the WUSV World Sieger Fado v. Karthago.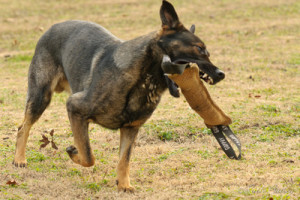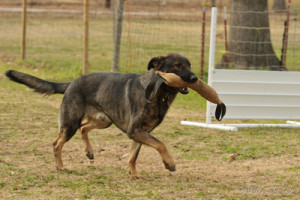 Also present are those rare top females: SG-BSP Xenta v. Salztalblick SchH3 IP3 FH2 and 2x BSP Maja v. h. Cismar SchH3 FH1 on the sire line and through Cecca Sylar goes to the great female line that includes: SG-BSP Wendi v. d. Wannaer Hohen, SG-BSP Juma v. Petze, and SG-BSP Deika v. d. Wannaer Hohen. Pedigrees that include so many top females are rare, and truly represent the best breeders.