Disco von der burg Austerlitz
Hips: OFA GS-84967G33F-VPI Good
Heart: OFA GS-CA780/33F/P-VPI
DM: GS-DM3822/71F-VPI Normal (N/N)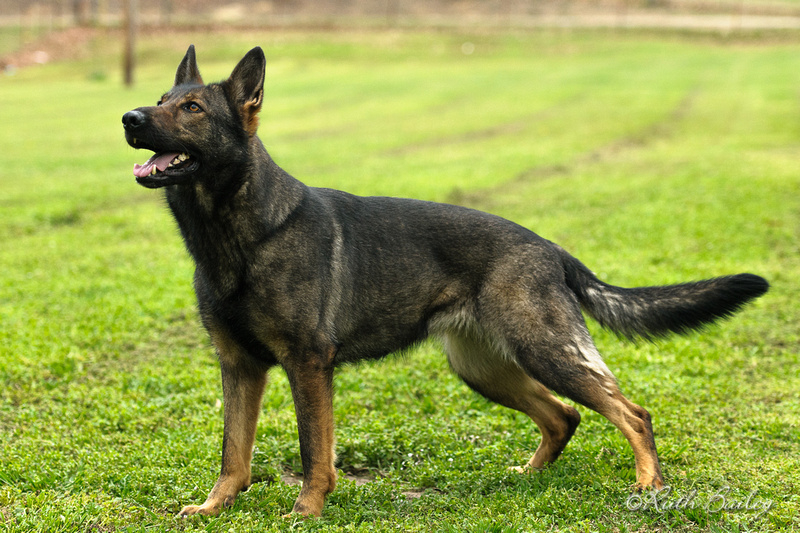 Line Breeding:
Indeigh Spezialblut (3-2)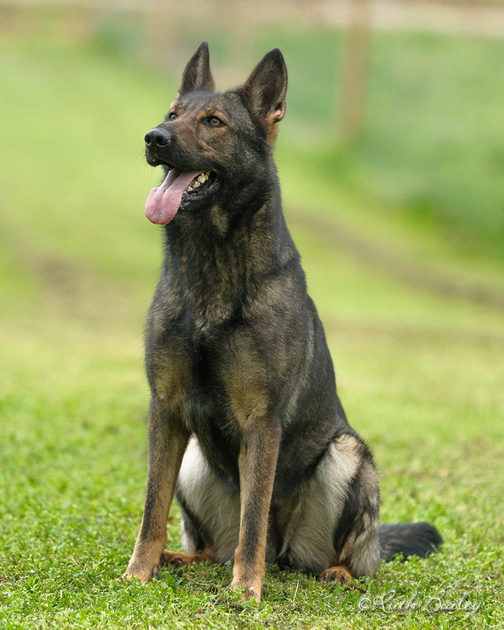 Disco (aka Spider) is a beautiful black sable daughter of our wonderful Pyro, and a niece to the ever popular Pippin. Spider is a very upbeat and energetic dog who loves nothing more then playing with (i.e. herding) the boy dogs. Spider is a sweet and affectionate dog who enjoys playing ball, going for car rides, and training. Spider is an active dog who is extremely athletic: she is fast as lightning and quick as a snake.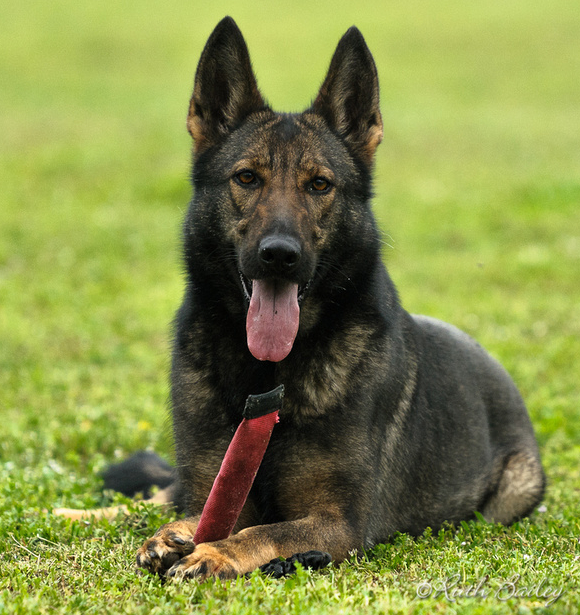 Spider is a typey dog of ideal medium size. She has strong bone and a powerful head that is reminiscent of her East German DDR heritage. Spider has correct structure, a high wither, and she is strong and naturally athletic. Spider is free of any structural extremes that might interfere with her endurance or athletic ability.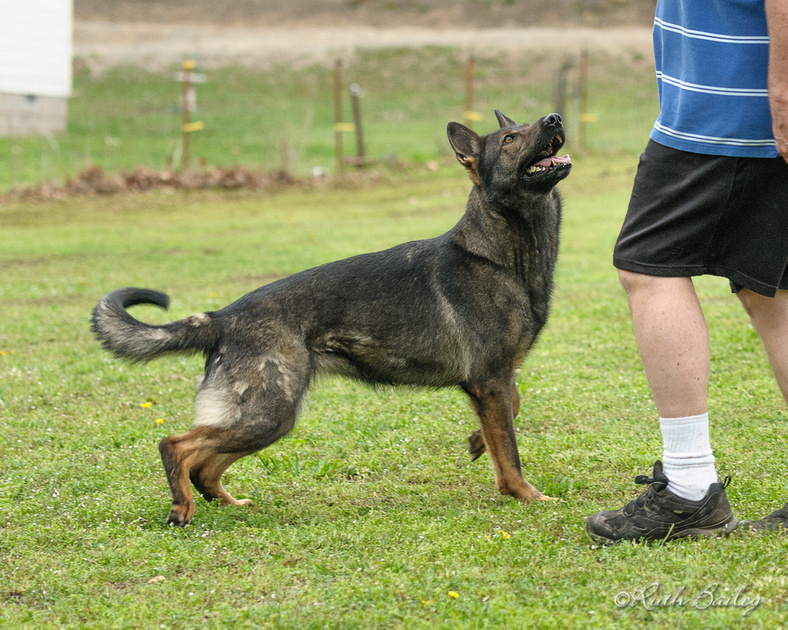 Multiple generations of our breeding mean Spider has many of the traits we enjoy in our dogs. She is happy and playful, she is smart and motivated to learn, and she is beautiful with harmonious structure that ensures she can fulfill her breed heritage as a working and herding dog.
Spider's pedigree goes back to many of Germany's finest working and show dogs and many of our home-bred and German import personal favorites. Through her sire, we find the hip improvement sire Esko v. Black Star SchH3 KKL-1 OFA and DDR legend Zorro v. LaagerWall SchH3 KKL-1 "a" (through our beloved Hasso v. d. burg Austerlitz) and the legendary Fero (through our top producing Eyleen). Spider's dam Nova brings VA Cash Wildsteiger Land, and VA1 Jeck v. Noricum among other tops show lines (through our German import Xano) and again DDR Zorro LaagerWall. Spider is also line-bred on our super female Indeigh v. Spezialblut.