Bronte z Rodina Straze OFA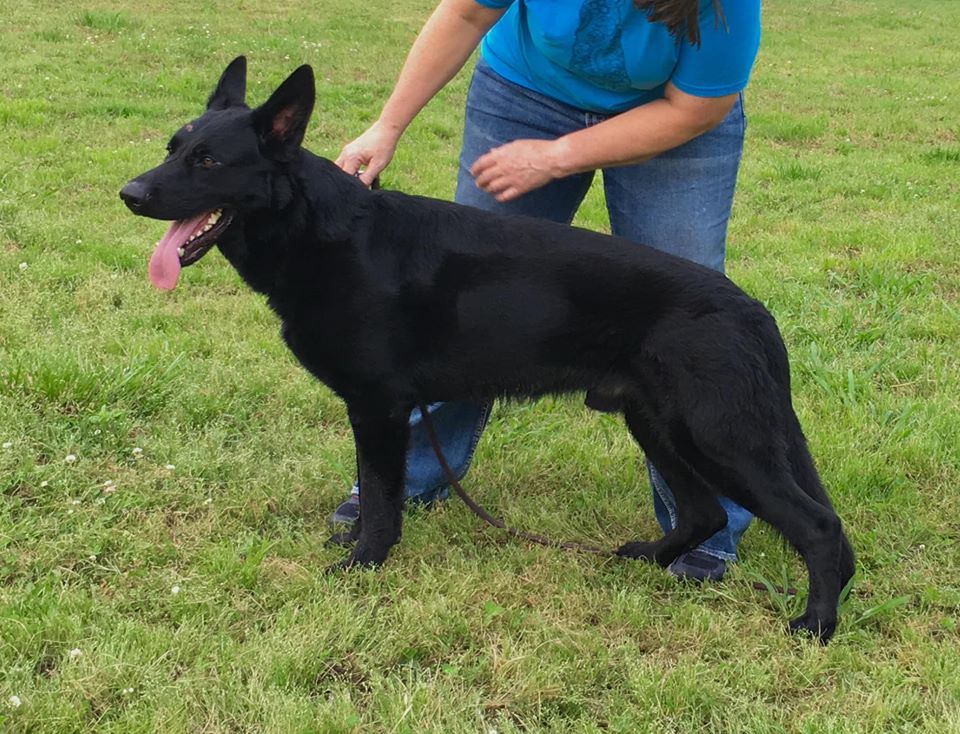 Hips: OFA GS-101863G24M-VPI Good
DM: Normal (N-N) by Parantage
Cardiac: OFA GS-CA1879/12M/P-VPI
Pedigree
*Iwan vom Poppitz SchH3 IPO3 FH2 "a"
*Aron vom Poppitz SchH3 "a"
*Don vom Clausberg SchH3 IP3 FH2 "a"
*Lizzy vom Poppitz SchH3 "a"
*Xora vom Marongstein SchH2 "a"
*Yango von Haus Dabbert SchH3 "a"
*Sina vom Marongstein SchH3 "a"
Chira Derik IPO2 ZVV1 OFA "a"
Gall Zla-Mi IPO3 FPr2 ZVV1 "a"
Tom z Pohranicni straze SP-PS ZVV2 OP1 "a"
Aissi Anrebri SchH3 IPO3 ZVV1 ZPO1 ZPS1 FPr2 "a"
Dagy Derik IPO1 ZVV1 "a"
Perry Venusina sopka SchH3 IPO3 ZVV1 ZM "a"
Gera Kamos CS SchH3 IPO3 FH2 ZVV1 ZPS1 "a"
Whelped: March 28, 2017. Breeder: Marie Donahue.
Linebreeding:
None
We have been very excited to add Bronte to our program.   We were looking to add a new dog to our program, hoping to tie into one of our most successful DDR lines going back to Zorro v. Laager Wall (the sire of our foundation female Indeigh and thus all her many descendants, and also found through the sire of our current female Babsy) and we were very excited to find Bronte's litter in the breeding program of Marie Donahue (z Rodina Straze).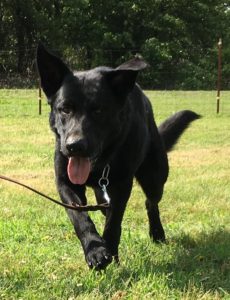 Bronte is a medium sized solid black dog, very sound, fit, and athletic.  He has strong bone, is very masculine, and good structure.
We love his playful and happy disposition, and how affectionate he is.   He has plenty of enthusiasm for learning and has been very fun and easy to train.  While Bronte loves to play, work, and hike, he is also very calm and easy to live with.   He travels well and is currently learning how to be a demo dog in our training classes.  Rebecca is currently working on Bronte's training at work, and she also hopes to pursue more advanced sport training with him in 2020.
Bronte's Pictures.