Hips: GS-84461E30M-VPI Excellent
Elbows: OFA GS-EL25780M30-VPI Normal
Heart: OFA GS-CA642/20M/P-VPI Normal
Eyes: CERF GS-356293-Normal
DM: OFA GS-DM2414/51M-VPI-CAR Carrier, heterozygous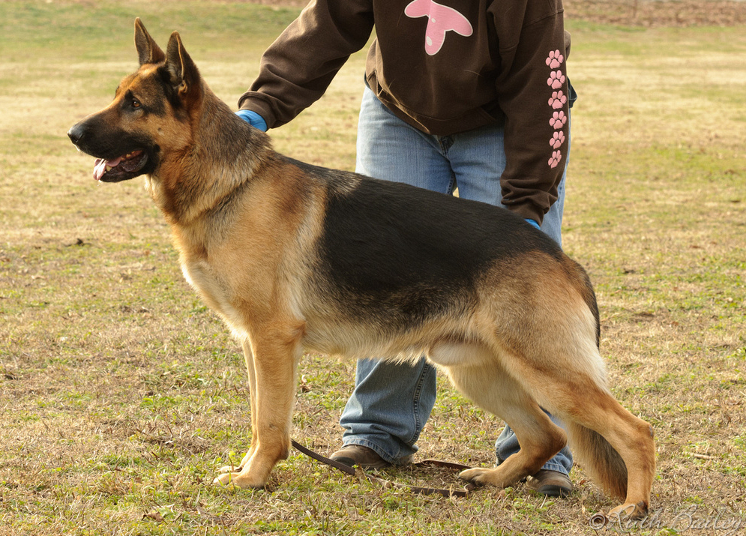 Pedigree
V *Dryker von Wilhendorf SchH3 IPO3 FH1 OFA
VA *Solo von Frutteto SchH3 "a"
VA *Ursus von Batu SchH3 "a"
VA *Connie vom Farbenspiel SchH3 "a"
VA *Jade von Wilhendorf SchH3 "a"
VA *Lars von Wilhendorf SchH3 FH1 "a"
VA *Evi vom Hause Basters SchH3 "a"
SG Amelia vom Arnoux HIC OFA
SG Frisco von der burg Austerlitz Bh Wh OB1 AD HIC OFA
V *Bambo von der Urbecke SchH3 "a"
*Quinta von Westfork SchH1 CGC HIC OFA
Schon Hailey von Harrell HIC OFA
SG Primo vom Spezialblut SchH1 Bh AD OFA
V *Meggi von der Felsenmuhle SchH3 "a"
Whelped: October 5, 2008. Breeder: Keli Blissett Harrel.
Line Breeding:
Jeck Noricum (5-4)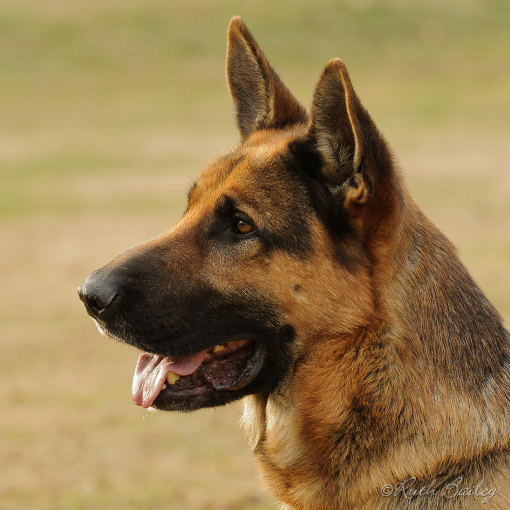 Brego, and his sister Bette, are extra special to us because they are the grandchildren of our much beloved Frisco von der burg Austerlitz, and the great-grandchildren of his dam Quinta von Westfork, who was Susanne's first German Shepherd Dog! We are so very excited to be able to renew this well-proven and beloved bloodline back into our modern line.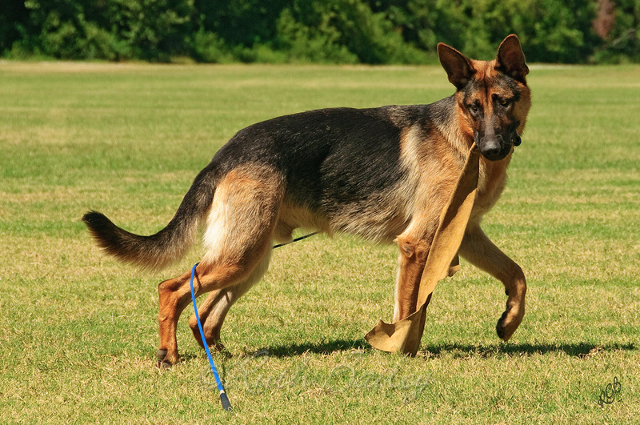 Brego's sire line is a "who's-who" of the worlds top VA dogs and bitches, and his sire is bred by one of Americas finest breeders of world-class GSDs. His dam line features may of our favorite dogs with a particular emphasis on health. Brego's dam and grand-dam were both OFA good at over 60 months of age!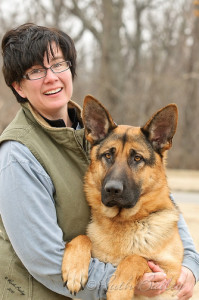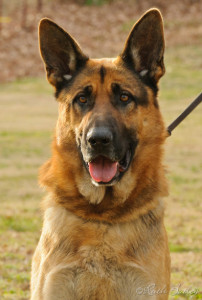 With a pedigree that features many of the world's top dogs and top breeders on his sire line, and our own favorite dogs on his dam line, we expect only the best from Brego.