Omen von der burg Austerlitz
Hips: OFA GS-87476G24F-VPI, Good
Elbows: OFA GS-27982F24-VPI, Normal
Heart: OFA GS-CA994/24/P- VPI Normal
DM DNA: OFA GS-DM3952/46F-VPI-Normal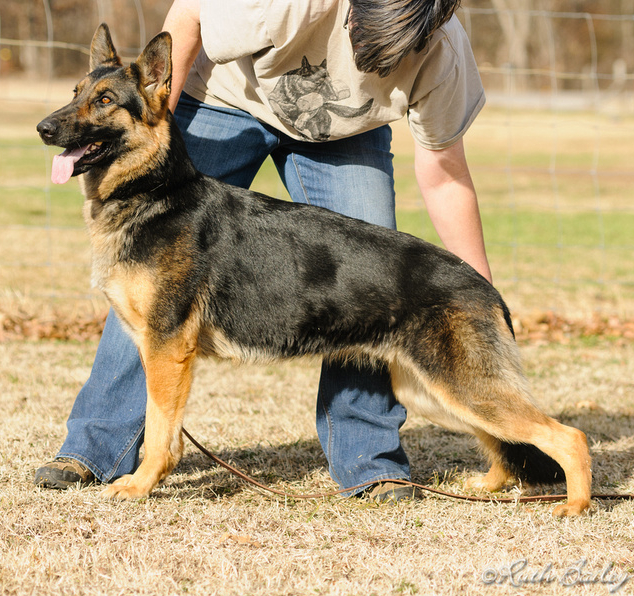 Line Breeding:
None.
Omen is a beautiful black factored, black and red female from the third and final repeat of our wonderful Pyro X Lucy breeding. Dogs from this litter, the oldest of which are now 5 years, are consistantly beautiful and healthy dogs with a natural attentiveness that makes them delightful to train and live with. Typical for her bloodlines, Omen is a happy, high energy, and upbeat dog who loves nothing more than working and spending time with with her master. She has plentiful food, toy, and social drives so she is very easy to train. Omen is only too eager to please and we are looking forward to competing with her.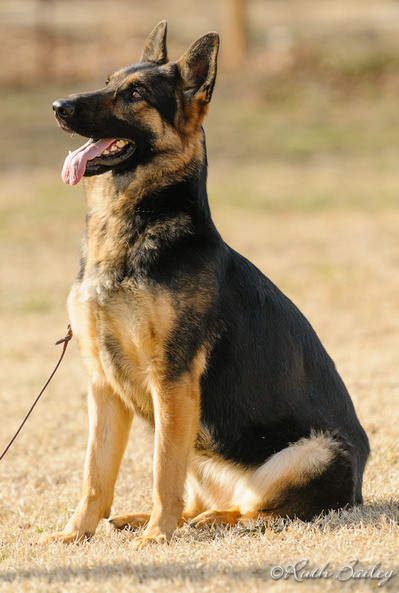 Omen is a daughter of our lovely SG Lucy v. d. burg Austerlitz Bh AD CGC OFA CERF (a VA Cash WildsteigerLand Daughter). She is sired by our top producing, Pyro v. d. burg Austerlitz Bh AD HIC OFA (a son of SG Hasso v. d. burg Austerlitz Bh SchHA HIC OFA). Omen's pedigree features some of our programs best producers as well as many of Germany's best producers and breeders. Omen is a diverse mix of Germany's finest bloodlines, including top working, show, and East German lines.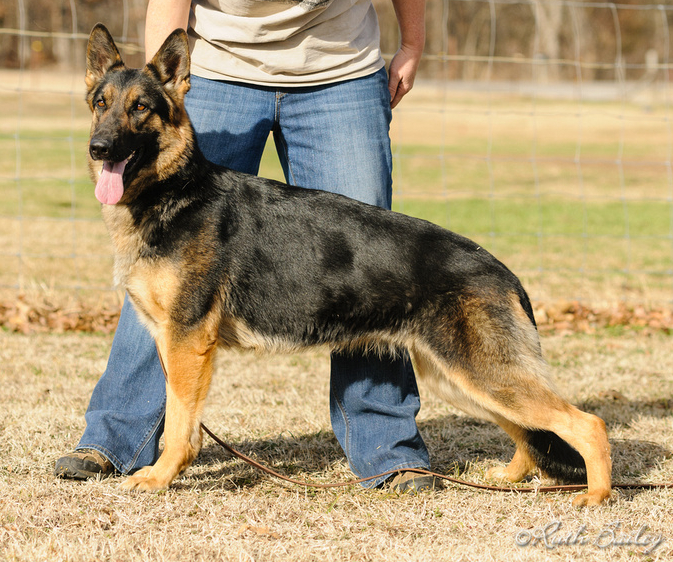 Omen has very correct structure, devoid of any of the extremes seen in modern American and German show lines. She is correctly sized with strong bone, rich pigment, and a very expressive feminine head. Omen is a natural athlete, very agile, and powerful and she excels at all things athletic!