Xiva von der burg Austerlitz OFA
Hips: OFA Good GS-103723G76F-VPI
Elbows: OFA Normal GS-EL41993F76-VPI
Cardiac: OFA Normal GS-CA2164/76F/P-VPI
DM: Carrier Gen Sol 46096 A/N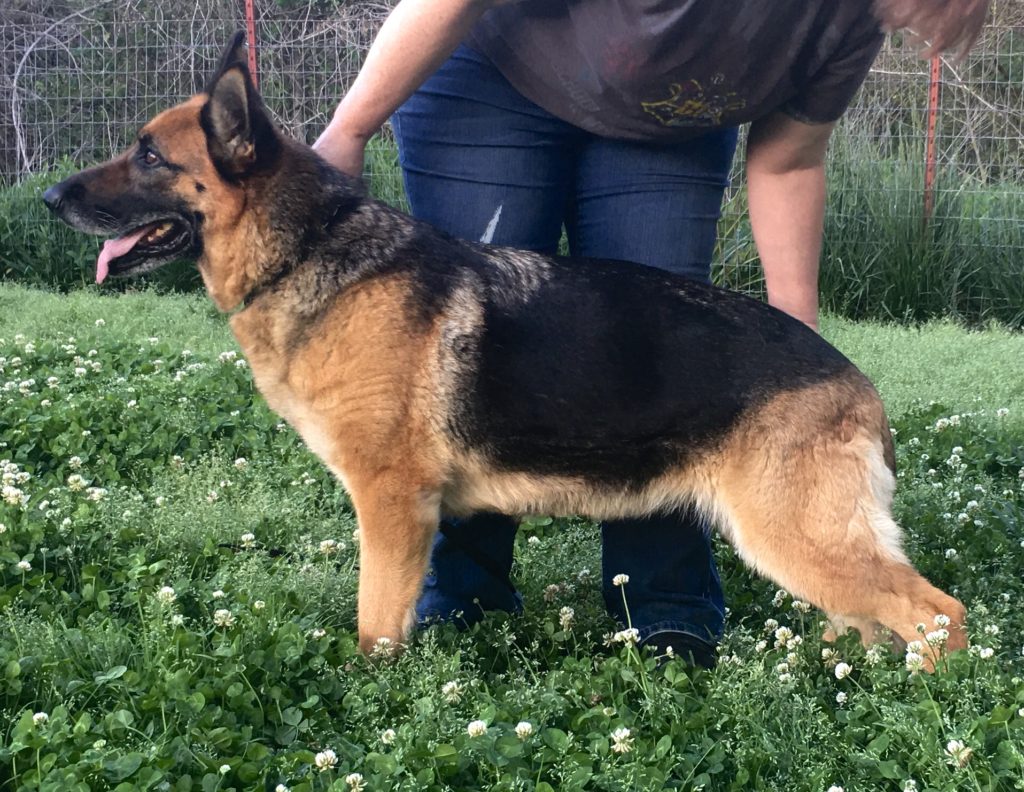 Xiva AKA Diva is a beautiful and outgoing black and red female.   Diva has excellent structure, good bone, and rich pigment.   She is a fun loving and confident dog who is fun to work with and train.
Diva, much like her sire Icarus is a fun loving and happy dog, playful, and kind hearted.   She is sweet and affectionate and oh so beautiful and rock solid sound at 6 years of age.  We are super proud that Diva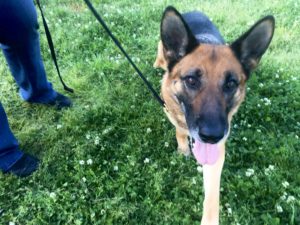 passed her OFA hips at 76 months of age and is such an excellent example of how sound and athletic a German Shepherd should be.
Diva is a daughter of our home bred  Icarus von der burg Austerlitz and out of Bette vom Arnoux. Through her parents Diva traces her roots to some of our most influential producers including Lucy von der burg Austerlitz, Dryker von Wilhendorf SchH3 IPO3 FH1 KKl1  and all through them to our foundation female V1 Gibsy von Wiesenborn Bh SchH2 Kkl1 "a" and Quinta von Westfork Bh SchH1 (HIT HIT: Tracking) CGC HIC Kkl2 OFA.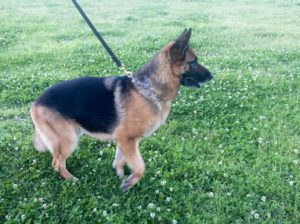 Diva is linebred on World Seiger VA1 Ursus v. Batu SchH3 (4,5-4) and the amazing V1 Eros v Luisenstrasse SchH3 Elite A (4-5) and her pedigree is filled with many of the top German show line dogs of the past,
as well as our own foundation females Quinta v Westfork SchH1 OFA and SG1 Lucy v d burg Austerlitz Bh AD HIC OFA.