Loki von der burg Austerlitz CGC OFA
Hips: OFA GS-90155G24F-VPI Good
Elbows: OFA GS-EL30067F24-VPI Normal
Heart: OFA GS–CA1178/24F/P-VPI
DM: GS-DM3825/29F-VP1 CAR A/N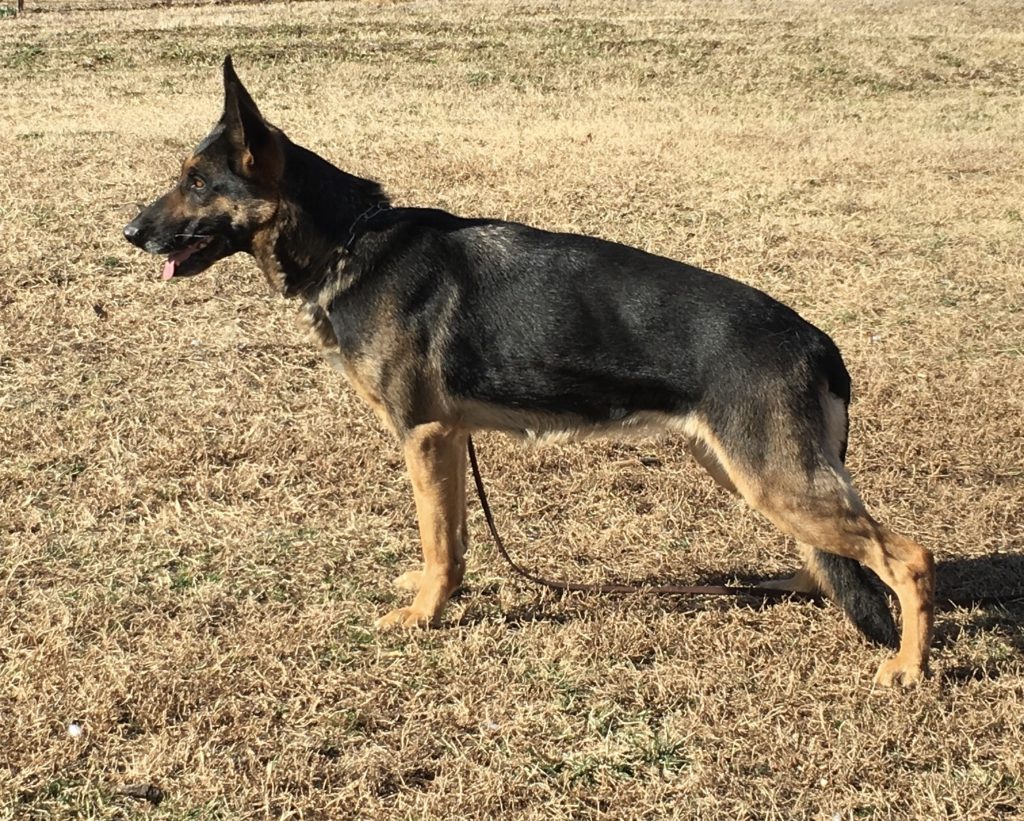 Line Breeding:
None.
Loki is a black factored black and red Sylar daughter out of
T -Arrow von der burg Austerlitz (Titan, Thorin) and a granddaughter of beloved May, herself a daughter of our foundation female Eyleen.
Loki's pedigree features several dogs important to our program, from her sire Sylar, the German import bred by our good friends at Kinzigau (a small breeding program known for producing outstanding working, sport, and police dogs) to her great grandmother, the German import Eyleen, Loki's pedigree is based on Germany's top working line dogs.
Loki's dam T-Arrow is a daughter of our excellent producing German import, V-BSZS V1 LGZS Xano v. Fichtenschlag SchH3 FH Kkl1 'a' LBZ, a West German show line dog (and full brother to VA Kelly) who produced outstanding temperament and drives for our program.   Arrow's litter produced two other outstanding dogs, Titan and Thorin.
Loki is, like her sister Luna, a happy and cheerful dog who loves to play, train, and just hang out.   Loki is good with other dogs, loves to roughhouse, and she's an upbeat and fun dog to be around.